The Centre for Human Rights, University of Pretoria, in collaboration with the International Center for Not-for-Profit Law will host a one-week intensive short course on Civil Society Law in Africa.
PLEASE NOTE: The course date has changed and will now be presented from 30 September to 4 October 2019. We apologise for any inconvenience caused.
Course date: 30 September - 4 October 2019
Venue: Graduate Centre, University of Pretoria Main Campus
---
Background
Through the Legal Education Initiative, ICNL partners with selected African educational institutions to promote the study of laws affecting civil society. The Legal Education Initiative seeks to
Strengthen the capacity of stakeholders with respect to the legal and regulatory principles affecting civil society;
In collaboration with partner institutions and organizations, develop (model) courses on civil society law that cater to a variety of audiences and can be used at law schools, legal aid clinics, continuing education programs, community legal education classes, etc. throughout the region; and;
Provide opportunities for interaction among legal professionals, civil society leaders, students, government officials and legislators across the region with a view to facilitating the exchange of ideas and experiences.
Course Objectives
The objectives of the course are:
To exchange views and experiences about the role of civil society in a State;
To strengthen capacity on the rights to freedom of peaceful assembly and of association in international law and comparative perspectives;
To raise awareness of the challenges civil society faces and efforts to respond to those threats;
To strengthen capacity, in practice, to identify and analyse legal barriers to the right to freedom of association;
To stimulate interest in civil society law and encourage further research in this field;
To build a network of legal professionals working in the field and encourage collaborative efforts within the network.
Presenters
Potential presenters/facilitators might include:
Individuals working in the field of civil society law eg Dr. Bhekinkosi Moyo, Otto Saki, Adv. Ricardo Wyngaard, Debebe Hailegebriel
Organisations with expertise eg European Center for Not-For-Profit Law (ECNL)
Government representatives eg Diplomats, MFA
Representatives from global and regional human rights bodies working on relevant issues eg ACHPR Commissioner/SR on human rights defenders, UN SRs on Extrajudicial Executions, Freedom of peaceful assembly and of association etc.
Course Themes
Suggested course themes:
Perspectives on the role of civil society
Conceptual issues on the right to freedom of association
Right to freedom of association in Africa and international law
Regulation of and governance within the civil society sector
Access to resources and sustainability of associations
Right to freedom of peaceful assembly including peaceful protest
Freedom of association and peaceful assembly online
Methodology
Practical exercises/Group work
Lectures
Interactive discussions
Moderated panel discussions
Fees
The course fee is ZAR 3000 (US $ 250). This fee covers tuition, course materials, teas and lunch for the duration of the course. The fee excludes transport and accommodation costs.
Application Deadline:
15 September 2019
Applicants are required to apply online for this course.
---
Scholarships
A maximum of 45 participants are admitted each year, and admission is very competitive. There are a few scholarships for accommodation only. Applicants must indicate on the online application form whether they wish to apply for a partial scholarship, and provide sufficient motivation why they require financial assistance. Applicants must also indicate whether they would like to be considered for admission in the event that they are not granted a partial scholarship.
---
Overview of the pasted Advanced Human Rights Course: Civil Society Law in Africa
---
Contact
For more information, please contact: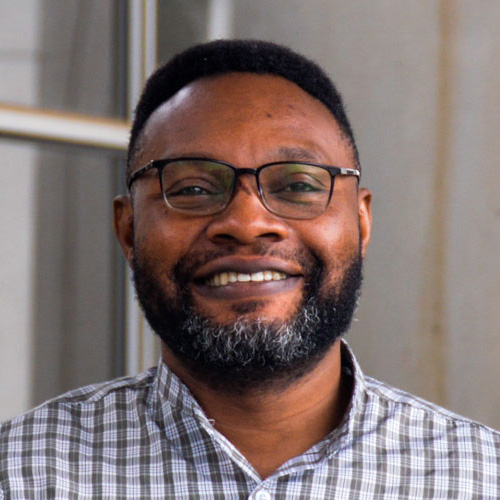 Dennis Antwi
Project Manager: Advanced Human Rights Courses (AHRC)
---
Donor & Partner Institution