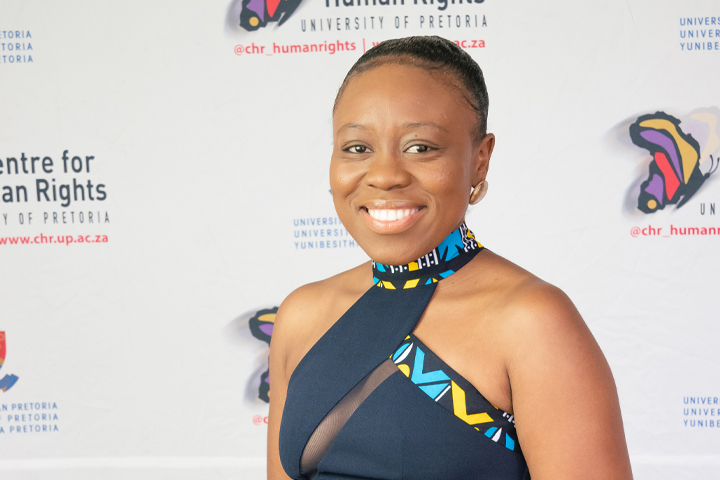 Afua Duah is half Ghanaian and half Mosotho. She is a hardworking, warm hearted young lady who is intentional about the work that she does. Afua's human rights advocacy extends itself to issues including disability, abuse against women, education and creating human rights programmes in rural areas. She has worked within various communities within Soweto in Gauteng, and Stellenbosch in the Western Cape. She is persistent, consistent, and resilient and encourages interaction with the women and children she works with, whether it be within communities or organisations.
Afua holds a bachelor's degree in International Studies which she obtained at Stellenbosch University (SU). Her passion towards advancing human rights through social justice and instilling human dignity is evident in her involvement in student committees as the Human Rights coordinator for Amnesty International Stellenbosch as well United Nations Associations South Africa (UNASA) during her time at SU.
In August of 2019, she was chosen as a participant in a human rights training programme orchestrated by the World Federations United Nations, which was held at the United Nations headquarters located in Geneva, Switzerland.
She was also involved in her faculty student body committee where she was the Social Impact coordinator. Furthermore, her service at SU during her undergraduate degree led to her being a recipient of a Rector's Award for Social Impact. This was awarded to her in 2020 by the Vice Chancellor of SU, Wim De Villiers. Afua has also been awarded with two Kofi-Annan awards from UNASA for her involvement in human rights.
In the year 2022, Afua will be pursuing an LLM/MPhil in Human Rights and Democratisation in Africa. She believes that the programme will be beneficial in her pursuit towards advocating and mitigating human rights issues in Africa, specifically her two home countries, Ghana and Lesotho.