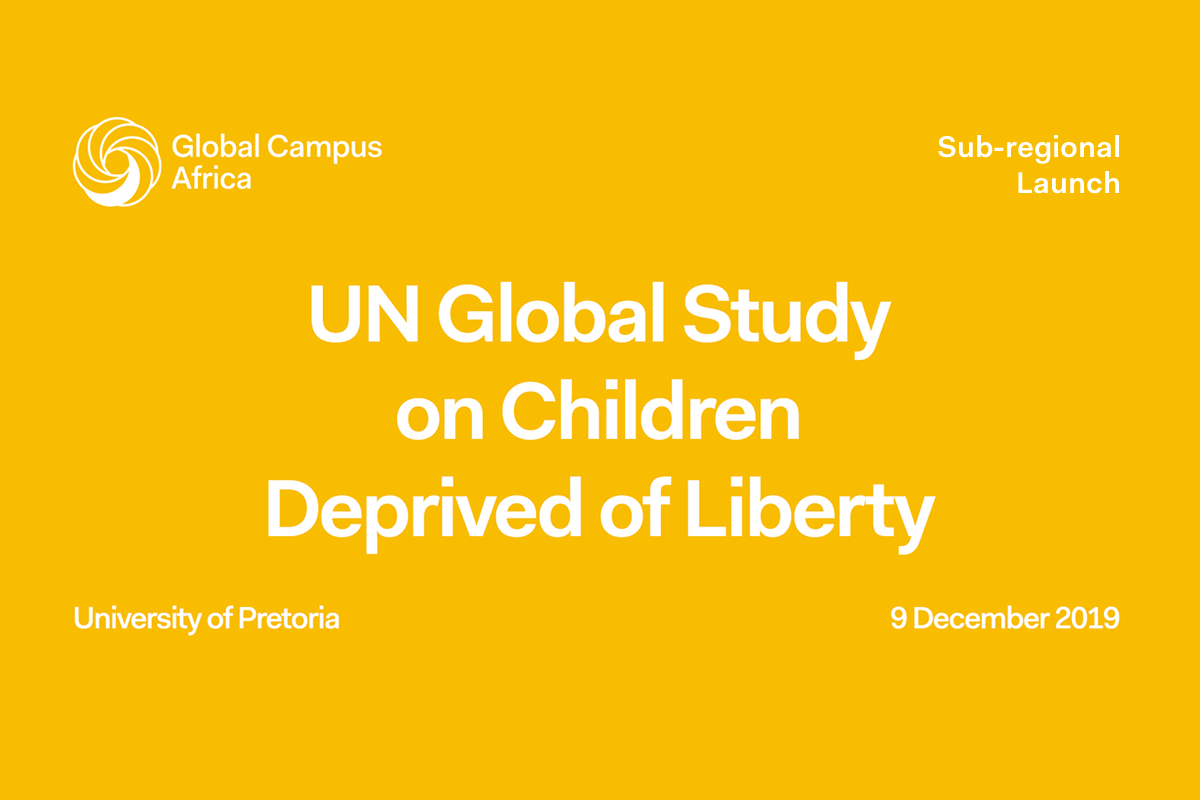 The Global Campus International Conference will take place on 9 December 2019 at the seat of the Global Campus Africa, University of Pretoria, South Africa.
The focus of this conference is on how to effectively implement the recommendations of the UN Global Study on Children Deprived of Liberty from a regional perspective.
The Global Campus International Conference also serves as an opportunity for members from the Global Campus regions to meet and discuss issues related to our activities – particularly also our activities related to the rights of the child.
We are also glad to announce the meeting of the Assembly of the Global Campus of Human Rights, which will be held on 10 and 11 December 2019, in the margins of the annual Global Campus International Conference.

This International Conference also serves as a celebration – marking the 25th anniversary of the regional programme of the Global Campus in Africa, which will culminate in the HRDA Graduation Ceremony. A special HRDA Alumni Conference forms a part of the activities as well, bringing together HRDA alumni from all across the region.