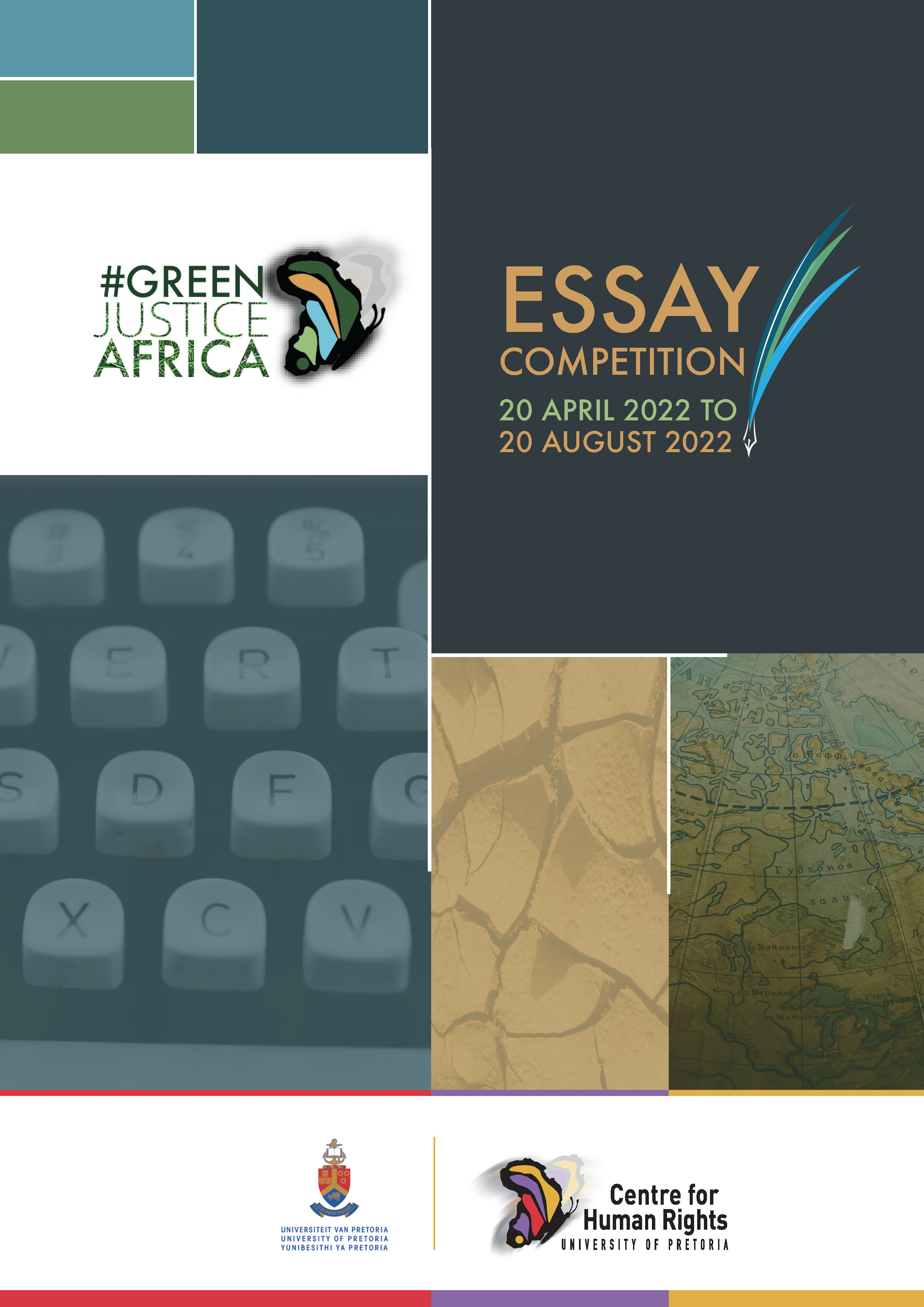 During the year 2022, the Centre for Human Rights is embarking on a campaign to address the impact of climate change on the protection and fulfilment of human rights in Africa. Climate change is now one of the biggest threats to human rights globally.
Download Essay Competition Guidelines
The impact of climate change on human rights in Africa is growing exponentially and is affecting the wellbeing of the most vulnerable, across the continent. States must show greater ambition in their commitments to reduce global emissions and mitigate climate change impact when they meet at the November 2022 COP 27 in Egypt.
The campaign focuses on the impact of climate change in Africa, through the lens of the existing degeneration of the fulfilment of the human rights of the most vulnerable.
Youth in particular, will face harsher consequences in future if states do not take effective action to prevent, regulate and curb pollution and other factors which incrementally contribute towards climate change events.
Young people are not only victims of climate change. They are also valuable contributors to climate action.
UN Climate Change on Youth in Action
High school learners in South Africa are invited to submit a written entry of no longer than 2000 words on the theme #GreenJusticeAfrica. This entry can be an opinion piece, a reflective essay, a short story or a poem. Your entry can explore how climate change makes you feel about the future; how it may affect your home and loved ones; or even what type of future you envision if there is more youth participation in climate action.
Winning entries will be published in an anthology by the Pretoria University Law Press.
The competition is free of charge. Entries will be accepted from 20 April 2022 to 20 August 2022.