The Sexual Orientation, Gender Identity and Expression and Sex Characteristics (SOGIESC) Unit continues to celebrate LGBTIQ+ Africans who have bravely served and are still bravely serving their communities in various capacities worthy of note.
From Parliament to sports, community development to women's rights, HIV and AIDS to the performing arts, broadcasting to music, LGBTIQ+ individuals continue to contribute to their countries through various positions of leadership that they hold. The SOGIESC Unit has once again documented a few out of many more, of these LGBTIQ+ personalities serving their communities is spite of their sexual orientation, gender identity or sex characteristic.
The message here is that LGBTIQ+ is just a human identity, like race or nationality, and that ALL human beings have something to contribute to the betterment of the bigger society. The criminalisation of LGBTQ+ identities directly or by default, and the abuse of the right to dignity of body for Intersex persons in most African countries does not allow for the freedom to express one's sexual or gender identity. However, even under the circumstances many brave LGBTIQ+ persons serve in governments, civil society, business, community development, sports and entertainment. The list is never exhaustive.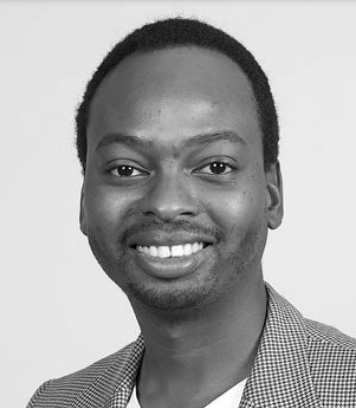 Zakhele Mbhele
Politician, South Africa
Mbhele was born on 9 November 1984. Mbhele is an openly gay black member of Parliament of the Democratic Alliance in the National Assembly and served as Media Liaison Officer for Western Cape Premier Helen Zille from November 2011 to May 2014. While attending University of Witwatersrand, he led ACTIVATE, the university's LGBT campus group, and later served on the board of Joburg Pride. He was cited by the Mail & Guardian as one of the "Top 200 Young South Africans" for his Civil Society work in 2010. He currently serves as a portfolio member for the committee on public service and administration.
Mmapaseka 'Steve' Letsike
SANAC, Access Chapter 2 (AC2), South Africa
Letsike is a leading South African HIV/AIDS and LGBTI activist. Letsike was born in Atteridgeville, Pretoria, South Africa. She is the Founder and Executive Director of Access Chapter 2 (AC2) which brings attention to the intersectional issues facing the most marginalised South Africans: black people, women, children and the LGBTI community. She is also the co-Chair of the National Task Team established by the Department of Justice to address Hate Crimes and Gender-Based Violence. She also co-chairs the Commonwealth Equality Network and is the deputy chairperson of the South African National AIDS Council (SANAC) and serves as a leader and chairperson of SANAC Civil Society Forum. In 2015, Letsike represented her country in the launch of DREAMS, an international initiative in partnership with the Bill and Melinda Gates Foundation and Girl Effect, created to secure an AIDS-free future for girls and women in sub-Saharan Africa. Furthermore, she serves as a member of the Global UN Women LGBTI reference group, and the Southern Africa UN Women Civil Society Advisory Group. In 2018, Letsike married Lucy, her partner of 6 years.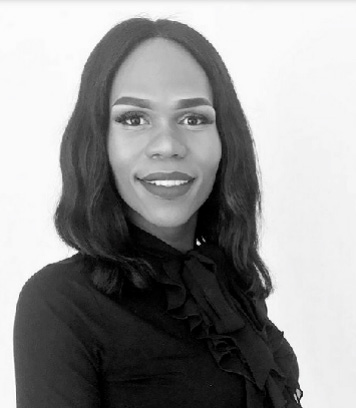 Lara Kruger (RIP)
Trans Activist, Radio Presenter, South Africa
Lara Kruger was a famous radio DJ from Motsweding FM and was one of the first openly-transgender radio hosts on a mainstream station. She was also a South African Fashionista, radio personality, and social media commentator with lots of fans. Her transgender figure attracted listeners and a larger fanbase from the LGBTI community. More so, she became a voice for the LGBTI community, and on different occasions, she discussed some of the plights that those in the community faced.
Phuti "Minaj" Lekoloaneanele Muholi
Footballer, LGBTI activist, South Africa
Phuti Lekoloane born 1992, also known as Phuti Minaj, is a South African footballer and LGBTQ activist, from Moletjie, Ga-kolopo, a rural township near Polokwane in the Limpopo province. He is Africa's first openly gay male footballer, having come out publicly in July 2015. Lekoloane joined Athlete Ally, a sports-focused LGBTQ advocacy organisation. In October 2018, he was nominated for the Feather Awards' Sports Personality of the Year award for "iconic personalities and achievers who inspire'' the LGBTQI communities. In 2019, Phuti Minaj founded the Phuti Lekoloane foundation, a not-for-profit organisation which aims to provide development and training for the LGBTIQ community in sports. Phuti Lekoloane is also the founder of LGBTI Legacy Games, a football tournament that focuses on tackling homophobia in sports.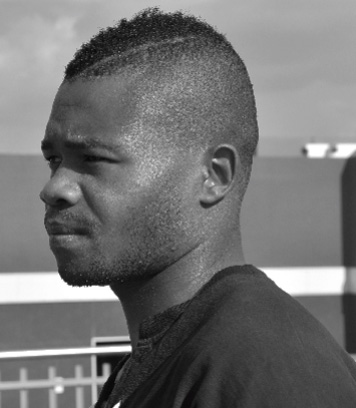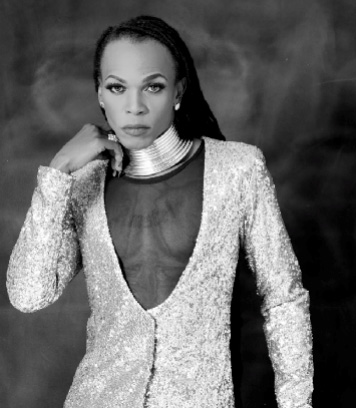 Amstel Maboa
Artist, 3Sum, South Africa
Amstel is an LGBTI+ activist, entertainer and educator from Mamelodi, Pretoria. He is a member of the first openly Gay group 3Sum and founder of Amstel Maboa Foundation. Amstel has been considered a gay icon in the South African pop culture for decades.
Virginia Magwaza We NjiNji
Gender Activist
Virginia Magwaza, is a South African social justice, black feminist activist and human rights activist who has been involved in different social justice struggles locally and internationally. Her involvement in socio-economic rights issues, environmental justice, workers' rights, women's and LGBTIQ+ rights, etc has been highly significant. She has vast experience working in donor organisations focusing on the Southern African region with organisations and groups working on women's issues, trade unions, human rights and LGBTIQ+ issues. She is currently formally employed in the Office of the Premier in Gauteng as the Deputy Director on the LGBTIQ+ Desk. She is a founder of an organisation known as Parents, Families & Friends of South African Queers- PFSAQ, which mobilises queer people's parents, families and allies into becoming public advocates for dignity, equality and social inclusion of LGBTIQ+ people within the society. She is the 2021 Queer Parenting Feather Awards winner, life, group and relationship coach, a well-known campaigner, public speaker and organiser.