The Centre for Human Rights, University of Pretoria, is proud to announce the winners of this year's FACES African Student Cellphone Film Competition on 10 December, which is International Human Rights Day. The purpose of the competition is to encourage students from Africa to express themselves and to engage with human rights issues of relevance to Africa, using available cellphone technology.
We thank every participant that took time to submit an entry for FACES 2019.
First Prize: Herd Boy
Thabo, a boy who was denied an opportunity to go to school by his uncle, who was wanted him to take care of his herd, however his kids were not treated the same way. His right to education was violated by his legal guardian, he also threatened that he will kick him out of the house if he dares go to and never look after the cows.
Director: Manengisi Mabunda
Institutional affiliation: University of Limpopo, Polokwane
Country: South Africa
Prize: R10 000
Second Prize: Trafficked
Every single day, in hundreds of countries around the world, human trafficking is taking place, it is estimated that globally around 21 million people fell victim in 2018.
Trafficked depicts the reality that women and child experience in today's society. The film focuses on the personal story of a young woman who falls victim of human trafficking, in it brings out the fear of being unsafe and always having to look behind because you could be next.
Director: Ayabonga Magwaxaza
Institutional affiliation: University of the Witwatersrand, Johannesburg
Country: South Africa
Prize: R5 000
Third Prize: The story of the African Child
The film highlights the basic rights of the African child the threat that illegal adoption poses to the enjoyment of the children's rights.
Director: Aaron Joel Kaleeba
Institutional affiliation: Law Development Centre, Kampala
Country: Uganda
Prize: R3 000
Some of the criteria which the films were judged on include:
The use of cinematography techniques to create a visually interesting film.
The music and other sound effects used to create a tone which builds on the mood/emotion of the characters or storyline.
There is an interesting plot development and climax as the message of the film is shared through an original storyline.
The film explores a specific topic/group of intersecting focus areas within the spectrum of human rights.
This year's African student filmmakers emerged as the prize winners following an assessment by a panel of human rights lawyers and film experts, comprising of the following:
Professor Siona O'Connell
Professor O'Connell is a leading scholar and documentary film-maker in South Africa, with a distinguished research career. She is a Professor in the School of the Arts at the University of Pretoria. O'Connell has been a Distinguished Visiting Professor at Colgate University and is a Research Fellow in the Centre for Curating the Archive at the University of Cape Town. Her book Hanging on a Wire (2018) won the National Institute for Humanities and Social Sciences book award. Her documentary films include Uitgesmyt (2018), which looks at the first successful land restitution case in South Africa and draws attention to the inadequacies, challenges and opportunities of land reform policy, An Impossible Return: Cape Town's Forced Removals (2018), described as "timely and crucial", and the challenging and controversial Promises and Lies: Fault-lines in the ANC (2016).
Yolanda Booyzen
Yolanda Booyzen is the Communications and Advocacy Manager at the Centre for Human Rights, University of Pretoria (UP). Yolanda has been involved with the work of Centre for more than 15 years. During this time she established and developed the Centre's online presence on a number of platforms while streamlining the Centre's communications, media and advocacy activities. Yolanda has a background in visual communication and recently obtained a Master's degree (cum laude) in Multidisciplinary Human Rights at UP. Her research focuses on campaigns against female genital mutilation (FGM) and the intricate relationship between art, critical theory, human rights and the female body politic.
David Ikpo
David Nnanna C. Ikpo is a Nigerian lawyer and storyteller. His debut novel Fimisile Forever was shortlisted for the LAMBDA Literary Prize for Best Gay Fiction 2018. He is presently a doctoral candidate and Communications and Advocacy Officer at the Centre for Human Rights, University of Pretoria. He is a member of the Queer Space Collective, a collaborative initiative between the Centre for Human Rights and Centre for Sexualities AIDS & Gender, with the vision of making the University of Pretoria safer and more inclusive of queer identity and expression through creative writing expressions. In his spare time, he runs his personal blog 'Letters to My Africa' (nnannaikpo.blogspot.com)
Students from all countries in Africa were invited to participate in the 2019 edition of FACES: African Student Cellphone Film Competition. The competition, which is now in its third year, has since 2017 awarded winners with incredible prizes (which included cash prizes and all expenses paid a trip to Mauritius). Be on the lookout for the 2020 edition launching soon!
---
For more information, please contact: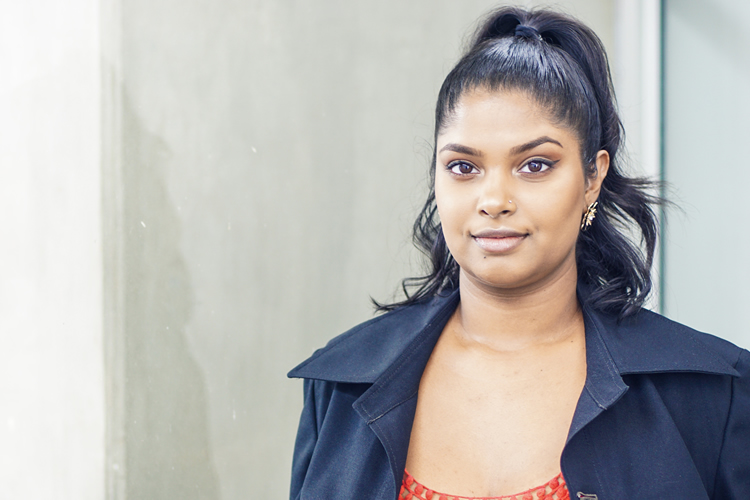 Thiruna Niadoo
Associate: Communications and Advocacy