The Centre for Human Rights, University of Pretoria, with the support of the Embassy of the Kingdom of the Netherlands, hosted a week-long capacity building workshop on strategic litigation and advocacy for LGBTI+ human rights defenders in Africa.
The workshop is an annual event organised by the Centre's Sexual Orientation, Gender Identity and Expression, and Sex Characteristics (SOGIESC) Unit and is aimed at empowering LGBTI+ human rights defenders in Africa on conducting strategic litigation and advocacy. This year's edition was a hybrid of virtual and physical sessions, taking place from 23 to 27 August 2021.
The workshop commenced with welcome addresses by the Director of the Centre, Prof Frans Viljoen, the Manager of the SOGIESC Unit, Dr Ayodele Sogunro, and Ambassador Han Peters of the Embassy of the Kingdom of the Netherlands. The addresses stressed the importance of advancing the rights of LGBTI+ persons in Africa, in both the legal and social spaces and introduced participants to the work of the SOGIESC Unit and the Centre.
Participants came from several countries across the continent, including Cameroon, Egypt, Eswatini, Ghana, Kenya, Mauritius, Morocco, Nigeria, South Africa, Uganda, and Zimbabwe. Throughout the week, they engaged in a variety of events included lecture presentations, interactive sessions, and practical activities. The presentations include: an introductory lecture on the practical foundations of strategic litigation by Dr Adrian Jjuuko (Executive Director, Human Rights Awareness and Promotion Forum); a joint-presentation on how past editions of the workshop have aided LGBTI+ advocacy on the continent by Geoffrey Ogwaro (Senior Researcher and Policy Officer, Rights Evidence Action) and Melusi Simelane (Communications Consultant, Southern African Litigation Centre); a lecture on the implementation guidelines for Resolution 275 by Prof Frans Viljoen; a session on the use of strategic litigation in transnational activism throughout the continent by Sibongile Ndashe (Founder and Executive Director, Initiative for Strategic Litigation Africa); a presentation on trans advocacy in Africa and the importance of language used in trans advocacy by Sylvester Kazibwe (Deputy Executive Director, Tranz Network Uganda); a session on intersex advocacy in Africa by Ronie Zuze (Founder and Executive Director, Intersex Community of Zimbabwe Trust); and a discussion on the backlash faced during litigation by Chris Esdaile (Legal Advisor, REDRESS)
Other issues covered in the workshop include a discussion on faith-based LGBTI+ advocacy facilitated by Greyson Thela (Vice Chairperson, Board for Ikusasa Decolonised Libraries) and Nokuthula Mjwara (Process Coordinator, Inclusive and Affirming Ministries); the use of media as a tool of advocacy facilitated by Thiruna Naidoo (Project Associate, Centre for Human Rights); building better LGBTI+ movements and communities facilitated by Pierre Brouard (Deputy Director, Centre for Sexualities, AIDS and Gender, University of Pretoria) and Hulisani Khorombi (Project Manager, CSA&G); and pertinent issues in LBQ advocacy in Africa by Omolara Oriye (Executive Director, The Initiative for Equal Rights). Participants also had an opportunity to reflect on the LGBTI+ situation in their countries and across the various African regions. This year, the workshop also featured a practical "moot court" session where participants addressed a panel of judges on issues arising from a hypothetical case.
As part of the closing activities, workshop participants and other guests were treated to a performance of the play Born Naked at the South African State Theatre. Born Naked is centred around Blaq Widow's 'coming of age story' and her relationship with her drag mother, Queen Bling. It is a story about two people navigating their way through vibrant, colourful and sometimes violent spaces in South Africa. It is a celebration of queer friendship and family, an ode to our mothers and a celebration of queer lives living and lived.
---
For more information please contact: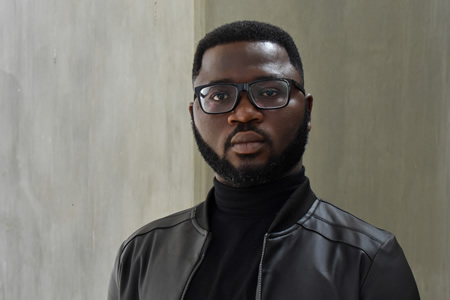 Dr Ayodele Sogunro
Project Manager: SOGIESC Unit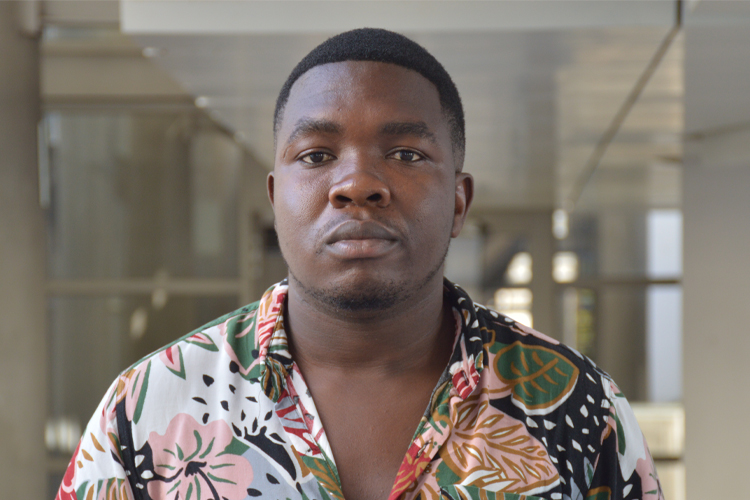 Mx Nathan Milanzi (they/them)
Intern: SOGIESC Unit