On 3 November 2022, Professor Charles Manga Fombad, the Director of Institute for International and Comparative Law in Africa (ICLA), was awarded the University of Pretoria's (UP) prestigious Chancellor's award for research, for the year 2021. Prof Fombad is a National Research Foundation (NFR) B1-rated scholar and a member of the Academy of Science of South Africa (ASSA).
Prof Fombad became a member of the University of Pretoria Law Faculty in 2010, serving as Head of Department of Public Law for two years. In 2013 he joined the Centre for Human Rights (CHR) and ICLA. "I was brought here by the late Professor Christof Heyns from Botswana, where I was a lecturer for 13 years", remarked Professor Fombad.
He was in 2021 appointed Director of ICLA) after the untimely passing on of ICLA founder and Director Prof Heyns. Paying homage to his dear friend and colleague, Prof Fombad said: "Christof's passing was a great loss to all of us, when I took over last year, only then did I realise how many projects we have to do and there's never enough time."
Over his career, Prof Fombad published more than 94 articles in peer review accredited journals, including in highly regarded journals such as the American Journal of Comparative Law; Hague Journal of the Rule of Law; Journal of Modern African Studies; Journal of Asian and African Studies; Journal of African Law; Modern Law Review; and the South African Journal on Human Rights; 62 book chapters in peer reviewed books; and 16 books (authored, co-authored, edited or co-edited), including C Fombad (ed) Separation of powers in African constitutionalism and C Fombad & N Steylter (eds) Democracy, Elections, and Constitutionalism in Africa (both published by Oxford University Press).
A product of Cameroon's University of Yaoundé, Charles graduated at the top of his class. His academic prowess did not go unnoticed, as it was not long before the government of Ahmadou Babatoura Ahidjo came knocking on his door and offered him a bursary to study abroad in the United Kingdom, at the University of London. This enabled him to study Marine Insurance, Carriage of Goods by Sea, Maritime Law and Air and Space Law at the masters' level. His bursary was extended, enabling him to become one of the first Africans to obtain a doctorate in Air and Space Law.
Dedicated to knowledge production, Professor Fombad is a world-renowned scholar on comparative constitutionalism in Africa. Asked why he choose comparative constitutional law as a subject of interrogation, he answered: "It was by accident, the University of Botswana introduced comparative constitutional law at master's level, which I was asked to teach; otherwise, my Ph.D. was in Air and Space Law" and that in "those days comparative constitutional law" was a "relatively new subject of enquiry in Africa".
Among many other roles, Prof Fombad is also Vice President of the International Association of Constitutional Law, a Fellow of the Stellenbosch Institute for Advanced Study (STIAS) and an associate member of the International Academy of Comparative Law. About what the future holds in relation to being a recipient of the UP's Chancellor's award for research, he says that his plans are to redouble his efforts and ensure that the UP Faculty of Law remains the best in Africa.
---
For more informational, please contact: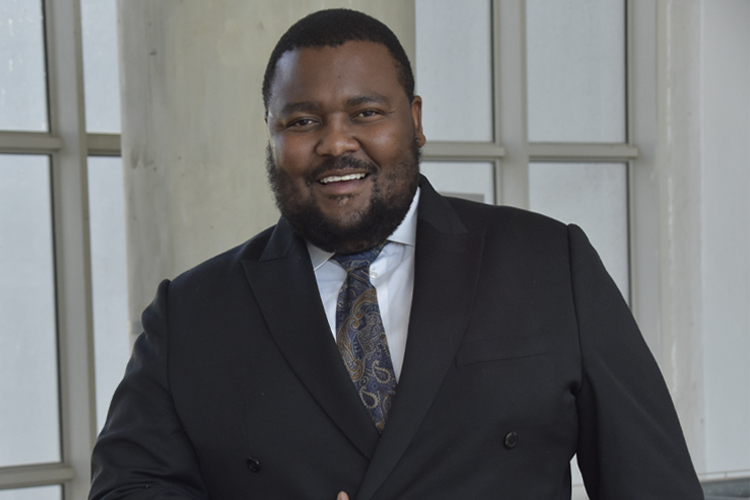 Manager: Communications and Advocacy