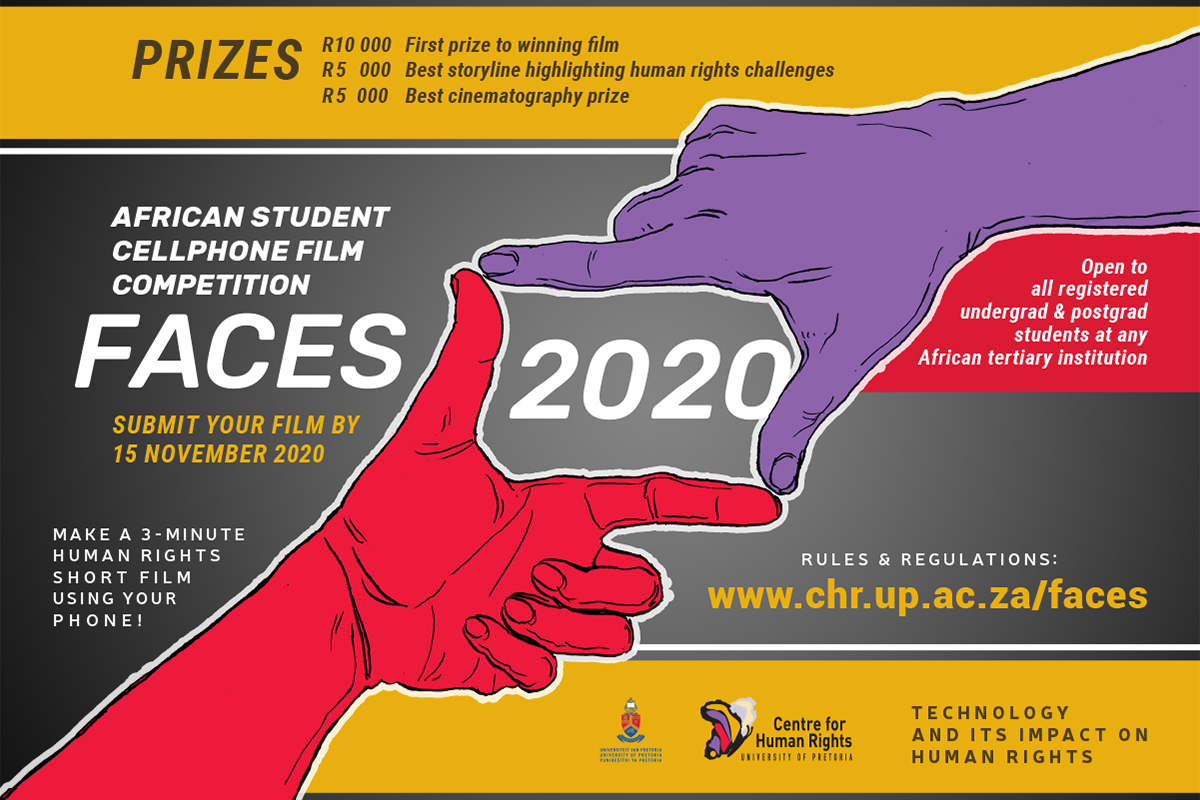 Faces
2020
Students from all countries in Africa are invited to participate in the 2020 edition of FACES: African Student Cellphone Film Competition. The competition, which is now in its fourth year, has since 2017 awarded winners with incredible prizes (which included cash prizes and all expenses paid a trip to Mauritius).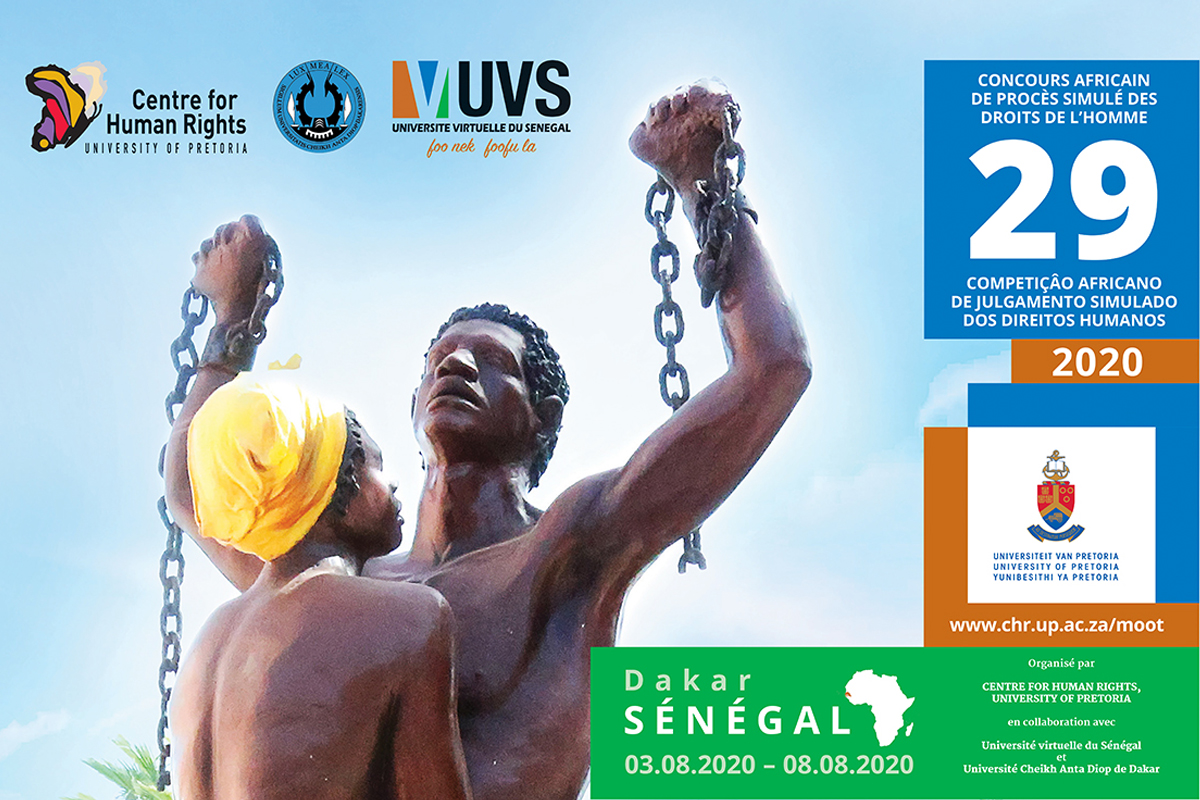 #AfricanMoot2020
2020
The final rounds of the 29th African Human Rights Moot Court Competition will be held in Dakar, Senegal, and hosted by the Université Virtuelle de Sénégal (UVS) and Université Cheikh Anta Diop de Dakar (UCAD) from 16 to 19 December 2020.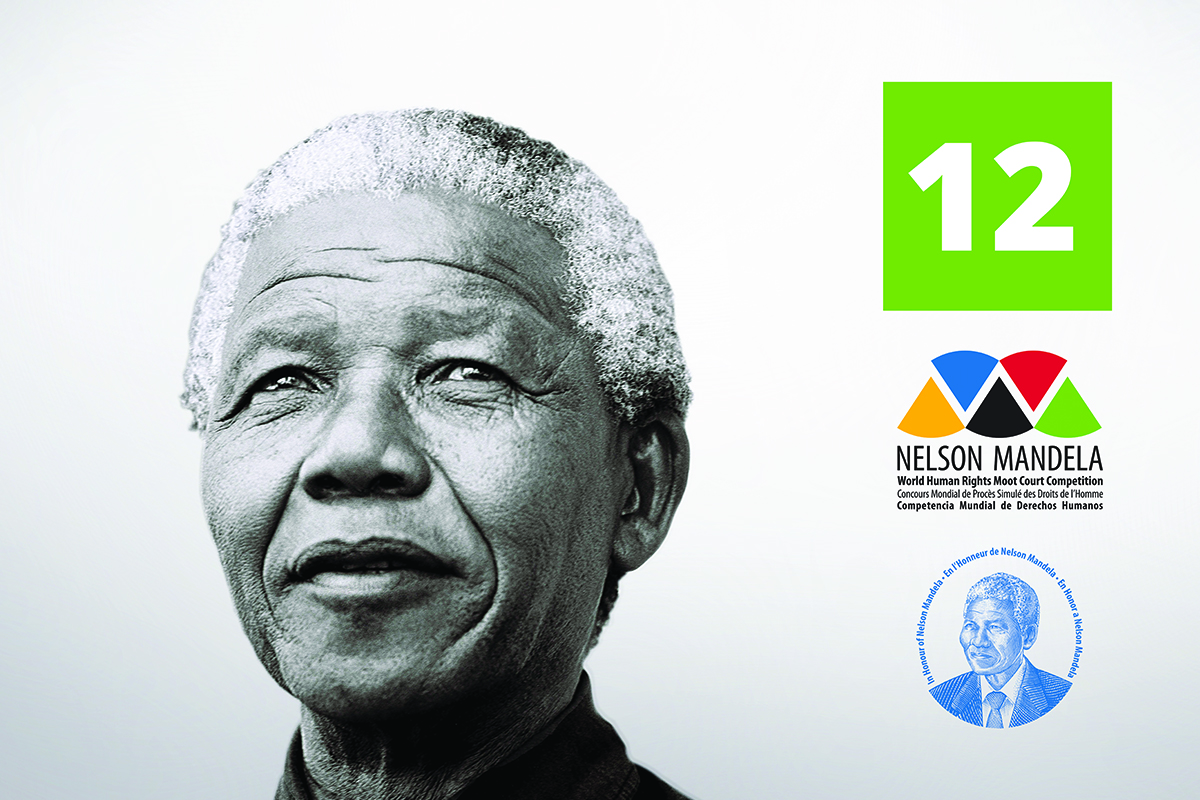 #WorldMoot2020
2020
The 12th Nelson Mandela World Human Rights Moot Court Competition, will be held from 7 to 11 December 2020, in Palais des Nations, in Geneva, Switzerland. The Competition is presented by the Centre in partnership with the Academy on Human Rights and Humanitarian Law, Washington College of Law, American University and the United Nations Human Rights Council Branch (HRCB) at the Office of the High Commissioner for Human Rights (OHCHR).