The Centre for Human Rights, University of Pretoria, will host an advanced course on Police Oversight and Accountability in Africa, which will run from 1 to 5 June 2020 and will take place at the University of Pretoria, South Africa.
Course date: 1-5 June 2020
Venue: University of Pretoria Hatfield (Main) Campus
At the moment, scheduled courses will proceed as usual but may be presented virtually in a slightly modified format. Changes and other relevant information will be communicated to applicants as and when they become available.
---
About the course
In partnership with the African Policing Civilian Oversight Forum (APCOF), the Centre for Human Rights will host a five-day intensive short course examining the international human rights standards, comparative good practice and emerging continental trends surrounding policing in Africa.
Linked with a new research agenda on Freedom from Violence (with which the University of Pretoria is pioneering an international research collaboration), this course will draw upon longstanding expertise around human rights and policing (particularly use of force), and look to combine with the imperative of Sustainable Development Goal (SDG) 16 to build up effective, accountable and inclusive institutions to reduce levels of violence. One key institution, in this regard, is the police.
---
Course content
The programme will cover the following topics:
Theories, challenges and opportunities for accountable policing
International standards for policing
Internal & external oversight mechanisms
Use of force in law enforcement
Management of assemblies ('public order

policing')

Forensic investigation
Police corruption
Torture/custody visits
Discrimination & vulnerability
Evidence-based policing
---
Participants
This is a high-level course, particularly designed for practitioners working in the field of police accountability and oversight in Africa. Applications from judicial officers, post-graduate students with a relevant research focus, government officials responsible for relevant issues, and members of civil society groups experienced in and engaged with the issues are encouraged.
Applicants from around the world are invited. However, the course will have an African focus and will be aimed at equipping African experts to play a stronger role in international discussions around these topics. Applicants from African countries are, therefore, in particular, encouraged to apply, as are young scholars.
---
Fees
The course fee is ZAR 3 000.00 (US $ 450).
This fee covers tuition, course materials, teas and lunch for the duration of the course.
The fee excludes transport and accommodation costs.
A maximum of 45 participants are admitted each year. No scholarships are available for this year's course. Participants from Gauteng are encouraged to apply.
---
Application procedure
Important Notice:
A high proficiency in English is required to attend this course. All lectures and materials are in English. Prior to applying for this course, please read through the information on the practical information and the payment details pages.
Documents to be submitted:
Curriculum Vitae (short CV in PDF or Word document, maximum 3 pages, maximum 10 MB in file size)
One Letter of Recommendation (PDF or Word document, maximum of 10 MB in file size)
Academic Records (students only) (combined in one PDF or Word document, maximum 10 MB in file size)
*Please note that in order to apply for any of the Advanced Human Rights Courses, you are required to use a Google Gmail account.
---
Application deadline
Applications close on 22 May 2020.
---
Overview of prevous courses
---
Contact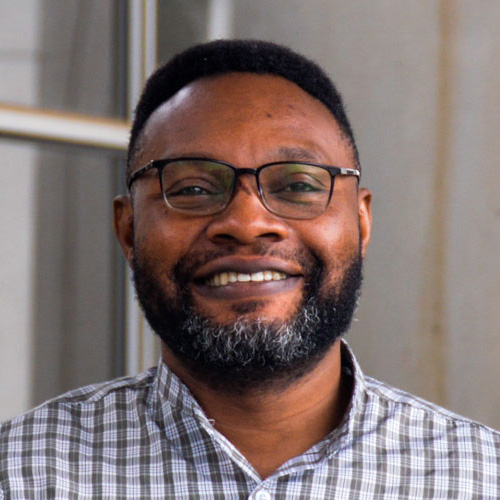 Dennis Antwi
Project Manager: Advanced Human Rights Courses (AHRC)
---
Partner Institution & Donor