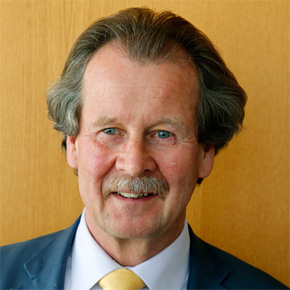 Secretario General, European Inter-University Center for Human Rights and Democratization
Biografía:
El profesor Manfred Nowak es el experto independiente que dirige el Estudio mundial de las Naciones Unidas sobre los niños privados de libertad. Lleva a cabo esta función en estrecha colaboración con el European Inter-University Center for Human Rights and Democratisation (EIUC) (EIUC) en Venecia, donde es Secretario General y universidades asociadas del Campus Global de Derechos Humanos, así como con el Ludwig Boltzmann Institute for Human Rights (BIM) en Viena, que él fundó y codirige.
Además, Manfred Nowak es profesor de Derechos Humanos Internacionales en la University of Vienna, donde es Director Científico de la Maestría en Artes de Viena (MA) en Derechos Humanos.
Manfred Nowak fue Profesor de Derecho Internacional y Derechos Humanos en varias universidades, como Utrecht, Lund, Stanford y el Graduate Institute en Ginebra, y ha publicado más de 600 artículos y libros, incluidas ediciones en varios idiomas del CCPR- Commentary, un - Comentario a la Convención contra la Tortura - CAT y una introducción al Régimen Internacional de Derechos Humanos. Sus últimos libros analizan los derechos humanos como una respuesta a la creciente desigualdad económica (Menschenrechte - Eine Antwort auf die wachsende ökonomische Ungleichheit, Konturen Hamburg 2016) y los límites de la privatización desde una perspectiva de derechos humanos (Human Rights or Global Capitalism, Pennsylvania Press 2017) .
En el pasado, Manfred Nowak también ha desempeñado diversas funciones de expertos para las Naciones Unidas, el Consejo Europeo (CoE), la Unión Europea (UE) y otras organizaciones intergubernamentales. Además, sirvió como Relator Especial de las Naciones Unidas sobre la Tortura (de 2004 a 2010), Experto de las Naciones Unidas en Desapariciones Forzadas (de 1993 a 2006), como Vicepresidente de la Junta de Administración de la Agencia de los Derechos Fundamentales (FRA) de la UE en Viena (2012-2017), y como uno de los ocho jueces internacionales en la Cámara de Derechos Humanos para Bosnia y Herzegovina en Sarajevo (1996 a 2003).