Democracy is the most preferred mode of governance in Africa. Yet most African democracies fall woefully short of citizen expectations. Beyond the standard culprits – corruption, inequality and ethnic tension – African democracies are menaced by new challenges sparked by changing technologies, violent extremism, and the rise of xenophobia. The Democracy and Civic Engagement Unit (DCE Unit) is designed to address these problems, merging a host of strategies in research, training and advocacy. Its mission is to develop strong, direct democracies in Africa, that can amplify citizen voices in decision-making. Crucially, it aims to 'Africanise' the democratic process, advocating for political arrangements well suited to address Africa's peculiarities.
The DCE Unit works extensively with the Pan-African Parliament (PAP) – the chief legislative organ of the African Union. From its seat in South Africa, PAP provides a regional platform for Africans and their civil society organisations to have a greater impact on the decisions affecting the continent. The DCE Unit ensures that civil society can engage with PAP, contribute to its policies, and chart new directions for governance on the continent. To this end, the Unit centralises Sustainable Development Goal 16 in its activities, committing to establishing 'peace, justice and strong institutions' on the African continent.
To achieve its mission, the DCE Unit, on May 2019, met with CSOs from across Africa and established a Forum that ensures effective and sustainable engagement with the PAP. This body, the CSO Forum, gives support to new or small organisations engaging with the PAP, and also assist the PAP in its outreach and advocacy campaigns, such as for the ratification, domestication and implementation of the AU legal instruments, particularly the new PAP Protocol. The Centre for Human Rights, through the DCE, manages the CSO Forum, whose members meet in Pretoria, South Africa twice a year to foster closer collaboration between CSOs on PAP-related issues, to advance and promoting the mandate of the continental Parliament.
Through research, capacity building and advocacy the unit's responsibilities include:
The Centre for Human Rights, University of Pretoria for in partnership with Konrad Adenauer Stiftung under the aegis of the Rule of Law Program for Sub Saharan Africa developed simple-easy-reference booklets (for non-lawyers) that summarise the Bill of Rights as espoused in the constitutions of selected "Anglophone African" countries which are: Kenya, Malawi and Zambia.The broad aim is to promote human rights and constitutional literacy in Africa.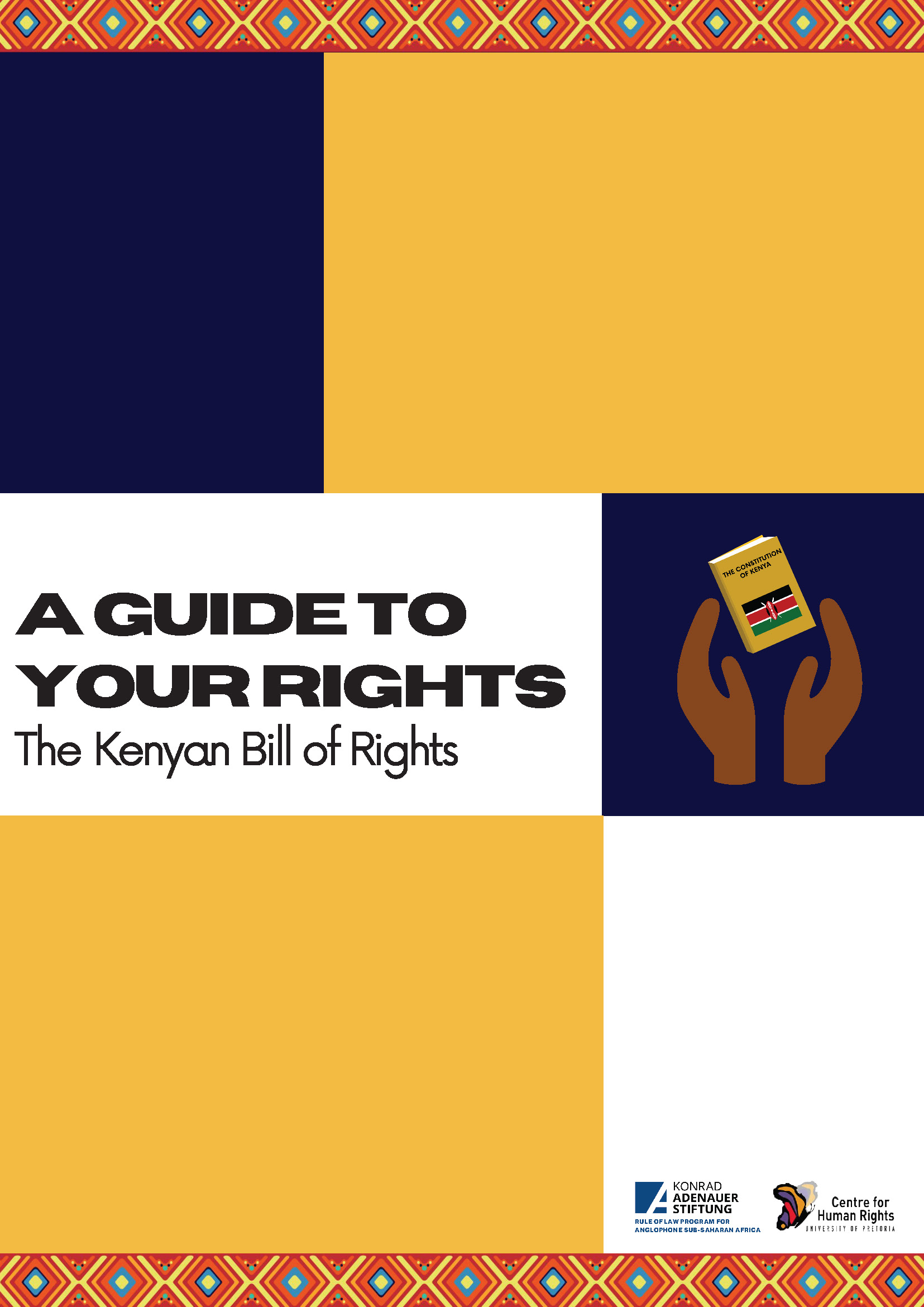 Kenyan Bill of Rights
English
Download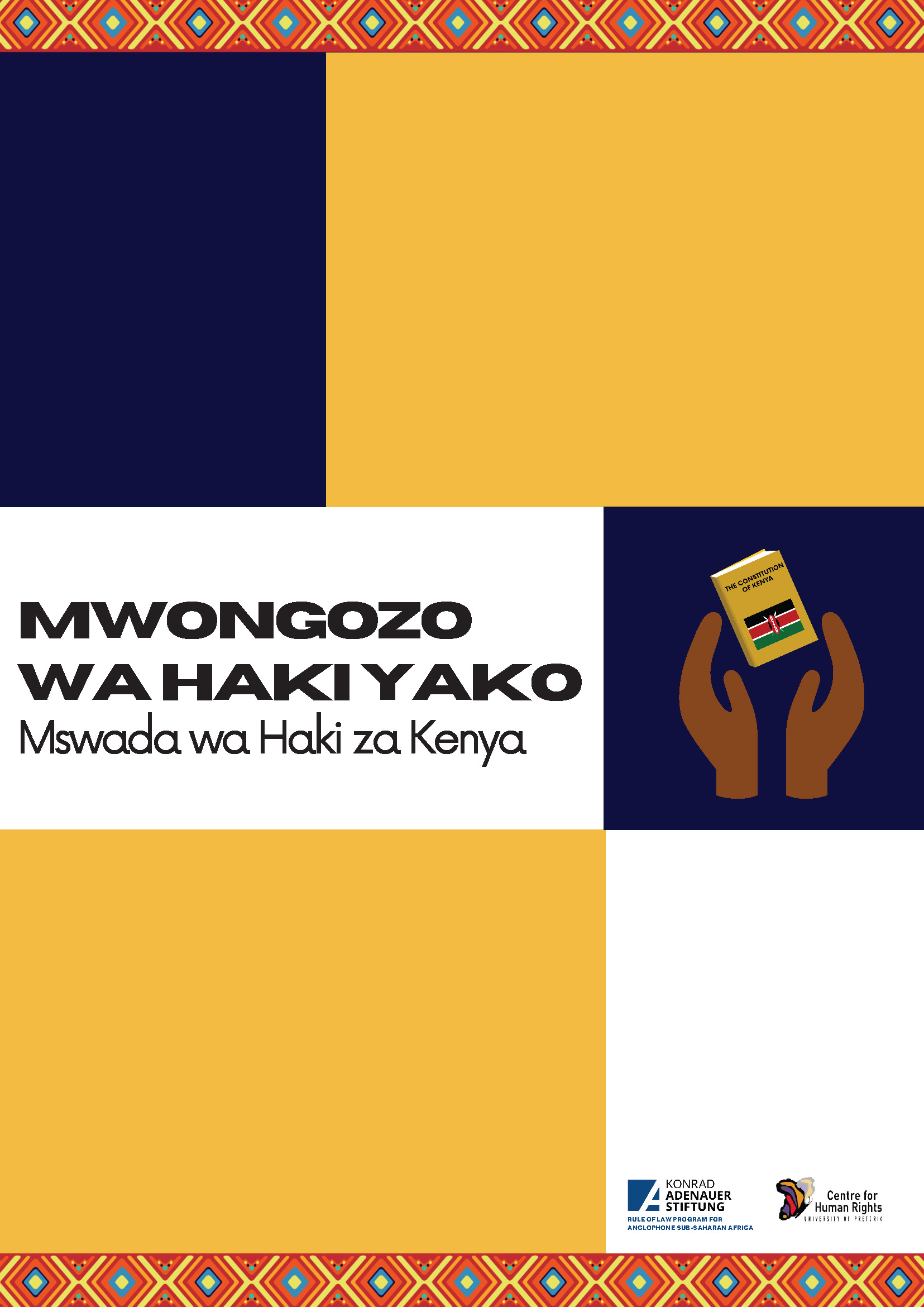 Kenyan Bill of Rights
Swahili
Download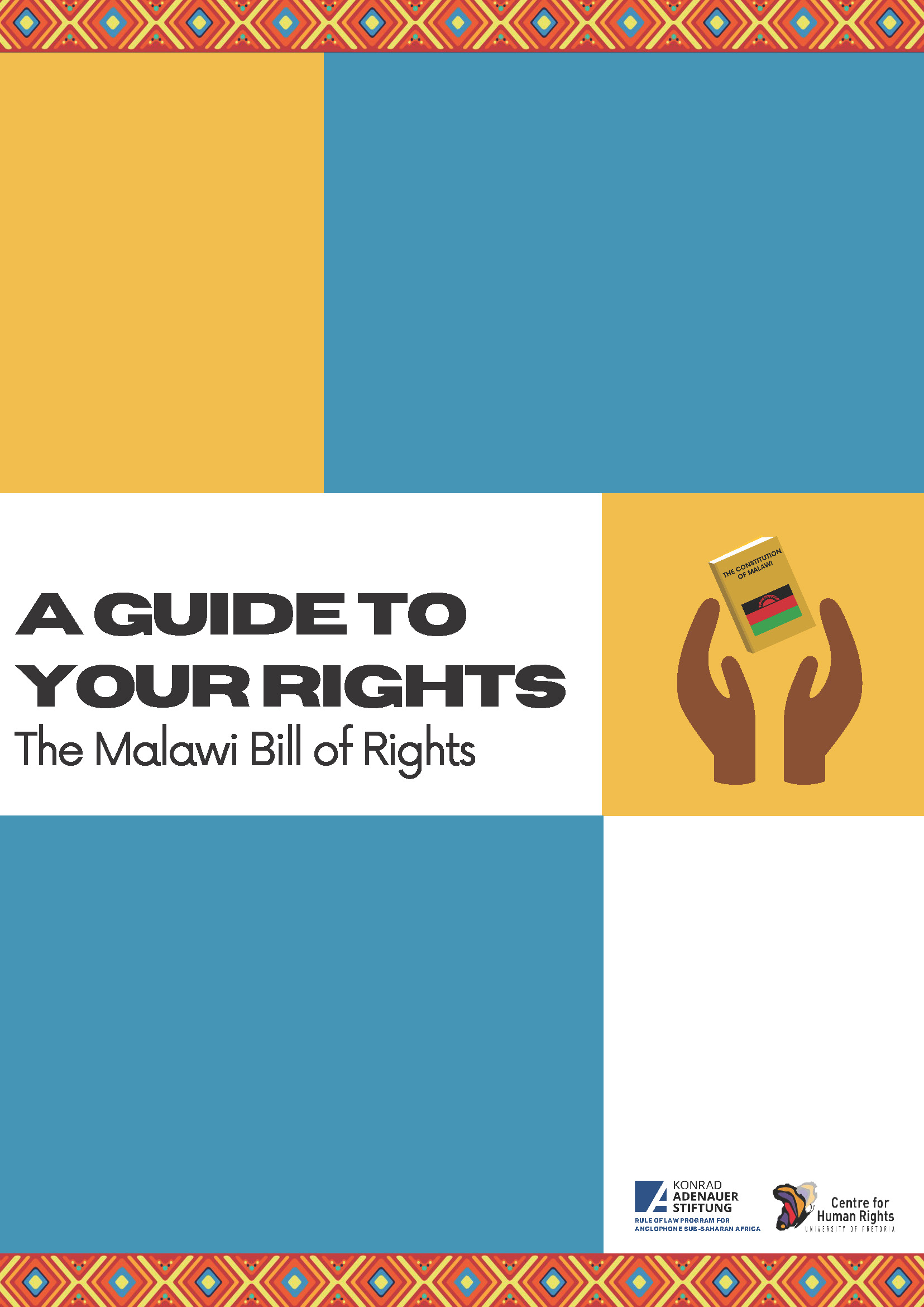 Malawi Bill of Rights
English
Download