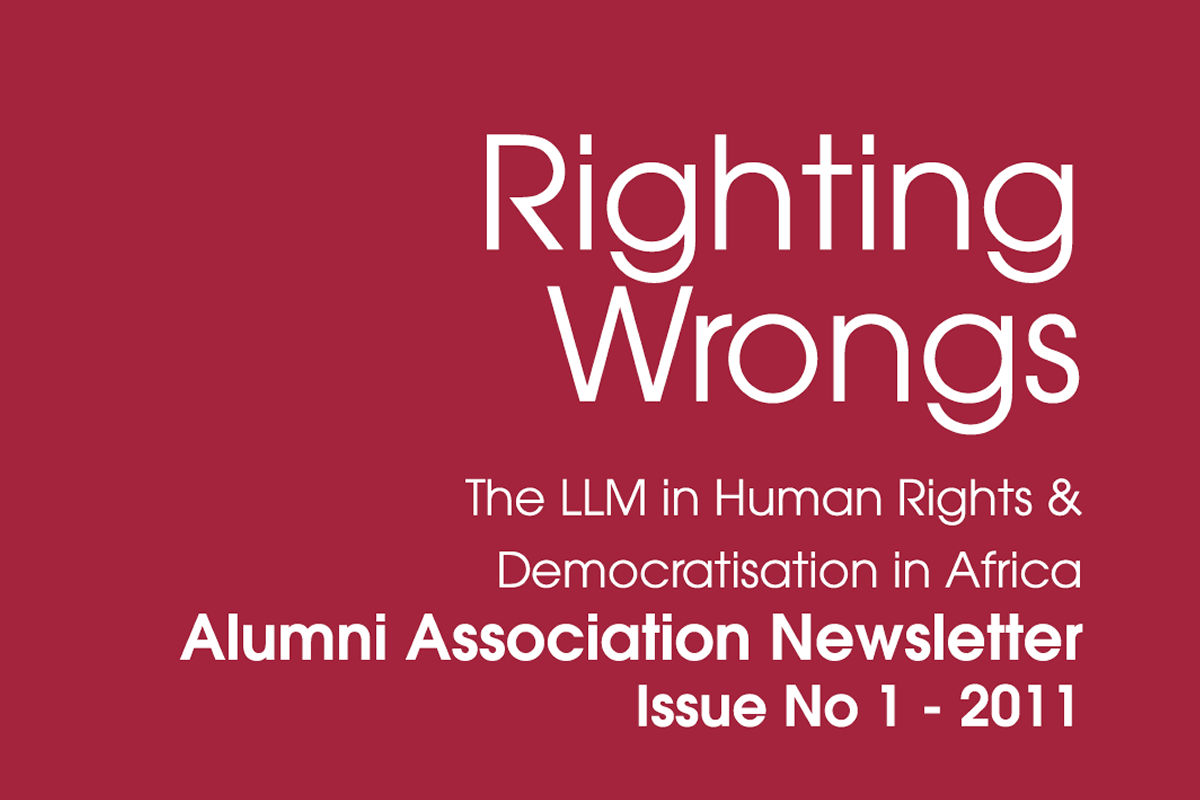 I am delighted to present you with our new baby: The LLM HDRA Alumni Newsletter.

I have proposed that we call it 'Righting Wrongs' as it will be from now on, not only a channel to communicate and strengthen collaboration among us but also an advocacy tool for defending the rights of the voiceless in Africa and beyond.


Download Issue No 1 - 2011
This first issue was put together on your behalf by the Alumni Coordinator with the constant support of Martin Nsibirwa and Yolanda Booyzen, and under the inspiring supervision of Prof Frans Viljoen and Norman Taku. Thanks to Ismene Zarifis, Christopher Mbazira and Benson Olugbuo for their insightful comments.

A call for articles will be launched in the forthcoming weeks for all alumni to contribute in the next issue of the Alumni Newsletter to come out by the end of September 2011.

Let's take share in this tool as it belong to us all, ...
Read it, disseminate it, advertise it and sell it (don't forget to return the proceedings to the Association).