The Centre for Human Rights, Faculty of Law, University of Pretoria, South Africa, is calling for applications for the Master's degree (LLM) in International Trade and Investment Law in Africa (TILA) for the Class of 2021. The TILA degree is a unique programme to which 25 to 30 individuals from African countries with a degree allowing access to the legal profession (e.g. LLB or licence en Droit) and preferably experience in the field of trade and investment law are admitted.
Download the Call for Applications for the TILA Class of 2021
The TILA programme is the first of its kind to be offered in Africa and it establishes a higher education and training programme based in and focused on, Africa with full exposure to the international world of trade and investment.
The degree was developed under the auspices of the Centre for Human Rights and is presented by the University of Pretoria and the University of the Western Cape in partnership with Makerere University in Uganda, American University Washington College of Law in the USA and the University of Amsterdam and Erasmus University in the Netherlands.
Eligibility
The eligibility criteria for the LLM (TILA) is as follows:
A degree allowing access to the legal profession
This is a one-year, full-time programme and inter-disciplinary in presentation.
The programme is divided into two semesters. In the first semester, the students participate in an intensive custom-designed curriculum of course work. In the second semester, the students' formal requirement is to write a mini-dissertation.
Applicants must have excellent academic credentials and should demonstrate interest in International Trade and Investment Law.
Fees / Scholarships
Approximate cost: R100 000 / 6650 USD*
Limited scholarships are available.
Self-funded students are encouraged to apply for this programme.
*Includes tuition and accommodation but excludes all travel-related costs. (Subject to University policy.)
Online Applications (Submittable)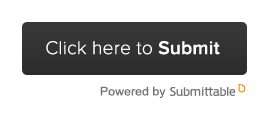 Application deadline
The deadline for applications is 31 July 2020