The 2020 Helen Kanzira Memorial Lecture was co-hosted by the Centre for Human Rights, University of Pretoria, South Africa and the Faculty of Law, University of Lagos, Lagos-Nigeria. The lecture was presented online and held on 18 June 2020. The theme of this year's lecture was Gender inequalities, social inequities and maternal deaths.
The Helen Kanzira Memorial Lecture is presented annually and memorialises one of the pioneer students of the Master's in Human Rights and Democratisation in Africa (HRDA) programme who passed away as a result of pregnancy-related complications. The lecture provides a platform for assessing the situation of reproductive health rights of women in Africa. The event was opened with comments from the moderator, Professor Oluyemisi Bamgbose, SAN, Professor Ayodele Atsenuwa (Dean, Faculty Law, UNILAG) and Professor Frans Viljoen (Director, Centre for Human Rights). Mr Ernest Wiltshire, who is the surviving spouse of Ms Helen Kanzira, also made opening remarks.
The lecture featured three speakers who examined and analysed the impact of unequal gender and social relations on women's access to maternal health care services in Sub-Saharan Africa (SSA). The lead speaker, Professor Friday Okonofua (Professor of Obstetrics and Gynecology and Reproductive Health, University of Benin) identified what he termed the 'triangle of neglect': technical, political and social norms as the bane of maternal mortality in SSA. He proposed social equity and gender equality as the solution to the intractable problems of maternal mortality in SSA. His presentation highlighted innovative interventions from across Nigeria which could serve as models to increase access to maternal health care.
Dr Abiola Akiyode-Afolabi (human rights law lecturer and gender activist) adopted a human rights-based approach for interrogating the challenge of maternal mortality in SSA and making proposals for addressing the problem. She identified gender inequalities as barriers to accessing quality health services and economic inequalities as major drivers of maternal mortality in SSA. She noted that there are adequate international standards to propel action for protecting maternal health and rights under international, regional and domestic human rights frameworks and called on all actors to hold governments to their obligations under these instruments using diverse mechanisms.
Ms Hauwa Shekarau (lawyer and gender advocate) identified discrimination against women and girls as the major factor that is driving maternal mortality in SSA. She highlighted that discrimination in the areas of education, health, personal autonomy, social norms, laws and practices are especially prevalent. She spoke to the particular importance of promoting girl-child education, provision of effective and efficient health care systems, especially during pregnancy and delivery, access to safe drinking water, equal opportunities for women in employment and the abolition of discriminatory laws and practices against women as fundamental pillars for increasing maternal health in SSA.
Participants had the opportunity to ask questions and proffer suggestions, which enriched the conversation.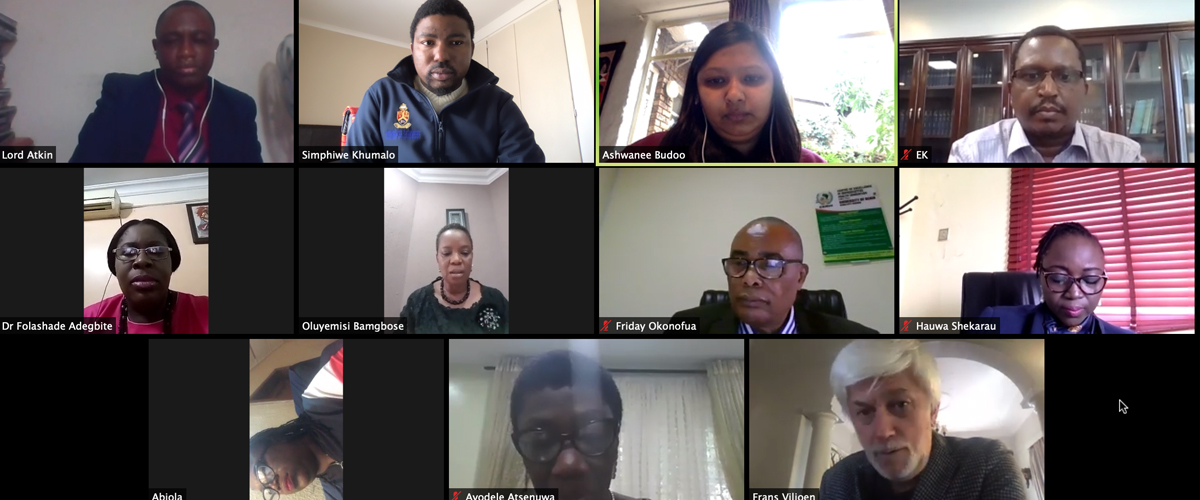 ---
For more information, please contact: