To celebrate International Women's Day (IWD) this year, the Centre for Human Rights, University of Pretoria, seeks to accredit the potential for women to benefit socially and economically from the digital revolution. Yet, there is also a chance that it will reinforce current patterns of gender inequity. Despite numerous substantial initiatives, there is still a sizable gender gap in the digital world, which prevents high-, low-, and middle-income countries from equally reaping the rewards of digital transformation.
IWD is a chance for people across the world to honour women's achievements and fight discrimination. The early 20th-century suffrage campaign gave rise to the celebration, with the first documented iteration being a "Women's Day" hosted by the Socialist Party of America in New York in 1909. Thus, the modern definition of International Women's Day is a global day recognising the social, economic, cultural, and political achievements of women. The theme for 2023 is #EmbraceEquity in an effort to get the world talking about why equal opportunities aren't enough.
Since the adoption of the Maputo Protocol 20 years ago, digital technologies have rapidly advanced and spread, affecting virtually every aspect of socio-political and economic life, including governmental and communication systems as well as the structures of production and consumption. The Internet of Things, mobile internet, smartphones, artificial intelligence (AI), machine learning, big data and social media, cloud computing, and robotics are just a few examples of the technological advancements that make up the digital revolution, which broadly refers to the transition from analogue to digital technologies. They cover both public and private sectors, including manufacturing, health care, trade and education. In light of this, the "fourth industrial revolution" has ushered in a new digital economy in both developed and developing countries.
Digital technologies have the potential to greatly increase women's economic involvement, social autonomy and activism that can bring social change, particularly in African nations. Some technologies give women the chance to get around some of the conventional cultural and mobility hurdles they encounter offline. For instance, women who were unable to participate in the protests in Sudan, especially rural women who are frequently restrained by deeply ingrained patriarchal norms, recorded and shared their support on social media platforms like Facebook and Twitter. Also, in South Africa, through social media groups under the #totalshutdown campaign in August 2018, thousands of women and gender non-conforming people (GNC) took to the streets and voiced their concerns about the high rates of gender-based violence (GBV) against women and GNC people were facing in South Africa. In Pretoria, they marched to the Union Buildings to hand over a list of demands to President Cyril Ramaphosa. Economically, more than 3 500 Rwandan women farmers are now connected to information, markets, and financing via mobile technology.
Women have found that mobile phone technologies particularly benefit them by increasing their access to information and facilitating collective action. As a result, a number of initiatives and projects focusing on technology access have been put in place to advance women's digital empowerment. For example, the GSMA's 'Connected Women' program collaborates with mobile operators in low- and middle-income countries to address barriers to women accessing and using mobile internet, particularly mobile money services.
There are also alarming indications that the gender gap in technology is growing. Obstacles include a lack of education, embedded biases and sociocultural norms that prevent women and girls from making use of the opportunities provided by the digital revolution because they are embedded in (masculine) power systems. Despite the good intentions and partial successes of these initiatives, inequalities in access to ICTs, as well as men's control over women's ICT use, persist. Women's access to the internet and mobile phones is estimated to be about 85% of that of men on average, with 1.7 billion women in the Global South remaining unconnected. Globally, approximately 327 million fewer women than men own smartphones and have access to the mobile Internet.
Yet, crucially, the language of 'ICTs for women's rights', as well as other initiatives promoting women's digital empowerment, is frequently framed too narrowly as an 'access' issue. We emphasize, in conjunction with feminist critiques of ICT4D (ICT for Development), the need to move beyond issues of access (and affordability) to address issues of power and inequality. This includes, for example, considering the potential implications for gender-responsive digital technology of the tech sector's increasing concentration of economic and political power, as well as its resistance to regulation. The Maputo Protocol in articles 12(2)(b) and 19(d) which stresses the importance of technology education and development is not being upheld. This broadly refers to how gender intersects with other aspects of differences and disadvantages in the societies where these technologies exist. Women who are poor or members of racial minorities, for example, feel the negative effects of digitalization and automation more acutely.
On this International Women's Day, the Centre celebrates the positive contributions which have been brought by technology to women across Africa. We also #EmbraceEquity in discussing why equal opportunities aren't enough.
We call for initiatives to eradicate all forms of inequality which exist as a result of the technological revolution. Governments should ensure that new technologies are developed within a regulatory framework that prioritizes, protects and promotes women's rights. We further underscore that national governments must tackle the gender data gap, both in terms of quantity and quality, while maintaining privacy and data protection as the highest concern.
---
For more information, please contact: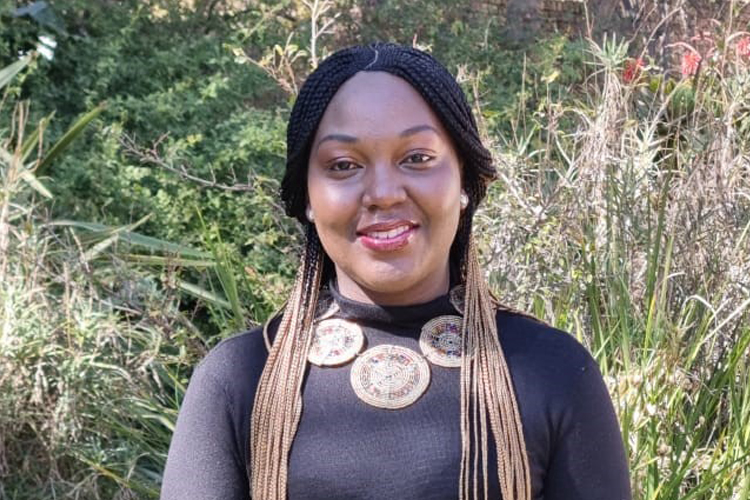 Matilda Lasseko-Phooko (she/her)
Manager: Women's Right Unit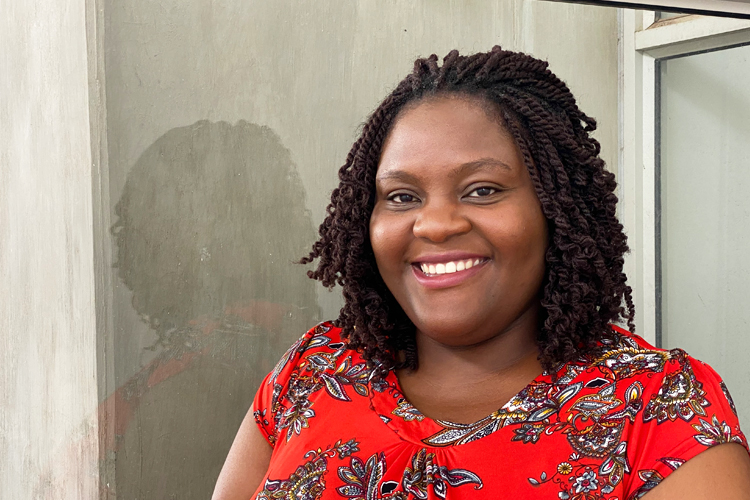 Ms Lydia Chibwe
Project Officer: Women's Rights Unit