The Centre for Human Rights is proud to announce that Adebayo Okeowo, an LLM student on the Human Rights and Democratisation in Africa programme recently won the first prize in the European Inter-University Centre for Human Rights (EIUC) Human Rights Global Campus Photo Competition. This annual amateur photography competition is open to current students and Alumni of the Regional Masters Programmes in Human Rights and Democratisation.
Photographs submitted should illustrate the efforts to realise human rights and allow viewers to creatively reflect on ways forward. This year the theme of the competition focused on "Migrants and community action" and the aim is to raise awareness on migrants' rights and cooperation between people by demonstrating how collaboration, participation and trust can build and strengthen the community.
Mr Okeowo won the first prize with his picture The Glue of Africa and was praised for his excellent composition which combines inventiveness with optimism.The description accompanying his winning photo states: "[a]ccording to the International Organization for Migration, South Africa hosts the second highest number of migrants in Africa. From the horn of Africa to its heart, and throughout its length and breath, South Africa draws Africa in. With this diversity should come the understanding of the role it can therefore play as the glue of Africa and as such, issues like xenophobic attacks against migrants should become a distant past!"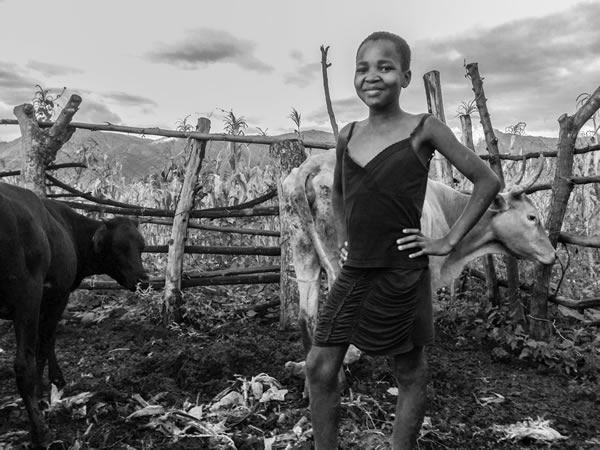 By winning the 1st prize, Mr Okeowo will receive a trip to Venice for human rights training by the EIUC as well as an international touring exhibition of his photo, starting in Venice.
The EIUC Global Campus promotes an integrated cooperation among six different Master's Programmes in Human Rights and Democratisation taking place in five continents. The Centre for Human Rights' LLM/MPhil in Human Rights and Democratisation represents the African continent on the Global Campus. It is a unique network of hundreds of universities that specialise in human rights with the overall aim of training the next generation of human rights defenders committed to uphold the universal values of human rights and democracy.
Mr Okeowo was also the recipient of the first prize of the Centre's 'Human rights through photography'competition earlier in 2014 with his photo My brother is at school.