L'équipe du University of Oxford a remporté le titre du 11ème Concours mondial de procès simulé des droits de l'homme Nelson Mandela, le 19 juillet 2019. Gayathree Devi KT et Ayushi Agarwal, qui représentaient l'University of Oxford, ont affronté les co-finalistes, Nathan Ricardo et Nessa Salvador du Macquarie University en Australie. Le concours de procès simulé, qui s'est concentré sur les traités des droits de l'homme de l'ONU, a lieu chaque année au Palais des Nations à Genève, en Suisse.
Les deux équipes se sont qualifiées pour la manche finale en passant par quatre épreuves préliminaires épuisantes, en survivant à une ronde en quart de finale intense et en devenant les vainqueurs des demi-finales. Les autres demi-finalistes étaient le Liberty University des États-Unis d'Amérique et l'Universidad Libre de Derecho du Costa Rica.
La phase finale était présidée par un jury composé de sept juges représentant la Cour pénale internationale (le juge Paul Pangalangan), la Cour européenne des droits de l'homme (la juge Iulia Motoc) et la Commission du droit international (Professeurs Claudio Grossman et Nilüfer Oral), la Cour constitutionnelle sud-africaine (juge Albie Sachs) et le Global Campus of Human Rights (son secrétaire général, le professeur Manfred Nowak, et son président, docteur Veronica Gomez). En plus de détenir le titre de Champions du Concours de Procès Simulé Mondial, les lauréats ont également été récompensés par une bourse entièrement financée leur permettant de participer à l'Université d'été du Lucerne Academy for Human Rights Implementation, en Suisse.
La première conférence annuelle des droits de l'homme, Nelson Mandela, a eu lieu le 18 juillet 2019 au Graduate Institute of International and Development Studies, à Genève. L'ancien juge Albie Sachs, symbole de la lutte contre l'apartheid et ancien juge de la Cour constitutionnelle sud-africaine, a livré la conférence, aux côtés de Son Excellence Michelle Bachelet, Haut-Commissaire des Nations Unies des droits de l'homme. Ils ont célébré l'héritage de Nelson Mandela, né le 18 juillet 2019, il y a 101 ans. Ils ont mis au défi plus de 700 personnes présentes de veiller à ce que la réalisation des droits humains ne soit pas dépassée par la haine et les dissensions. Les co-hôtes étaient le South African Permanent Mission auprès de l'ONU et le Geneva Academy of International Humanitarian Law and Human Rights.
Dans l'esprit du concours de procès simulé rassemblant le monde, l'édition de cette année a réuni des participants de 43 universités, originaires de plus de 30 pays, représentant les cinq régions de l'ONU et couvrant trois groupes linguistiques: l'anglais, l'espagnol et le français. C'était la première année que le concours incluait l'espagnol parmi les langues. Six équipes ont participé aux épreuves de langue espagnole.
Le concours de procès simulé Nelson Mandela est organisé chaque année par le Centre for Human Rights, de la faculté de droit de l'Université de Pretoria, en collaboration avec le Haut-Commissariat aux droits de l'homme à Genève. Cette année, un autre partenaire – l'Academy on Human Rights and Humanitarian Law du Washington College of Law de l'American University de Washington - s'est joint à nous. Le concours est rendu possible grâce à l'assistance du Global Campus of Human Rights, de la Permanent Mission of South Africa auprès des Nations Unies, du Bureau régional de l'Afrique du Sud du High Commissioner for Human Rights et le gouvernement Suisse.
Le directeur du Centre for Human Rights, Frans Viljoen, a déclaré: «Cette semaine de procès simulé a également vu le décès du compositeur et interprète anti-apartheid, Johnny Clegg. L'une des chansons les plus mémorables de Clegg est «Asimbonanga», dans laquelle il déplora dans les années 1980 l'absence de Mandela (en raison de sa longue peine de prison). Au cours de cette semaine, nous avons eu la chance de célébrer l'héritage de Nelson Mandela - sa présence durable - à travers les récits poignants et percutants du juge Albie Sachs et du Haut Commissaire Bachelet, ainsi que les arguments en matière de droits de l'homme de tous les participants au Moot. "
Fotos: # WorldMoot2019 Finals
Photos: Première conférence annuelle sur les droits de l'homme Nelson Mandela
---
Photos: Première conférence annuelle sur les droits de l'homme Nelson Mandela
---
Articles connexes
Pour plus d'informations, contactez: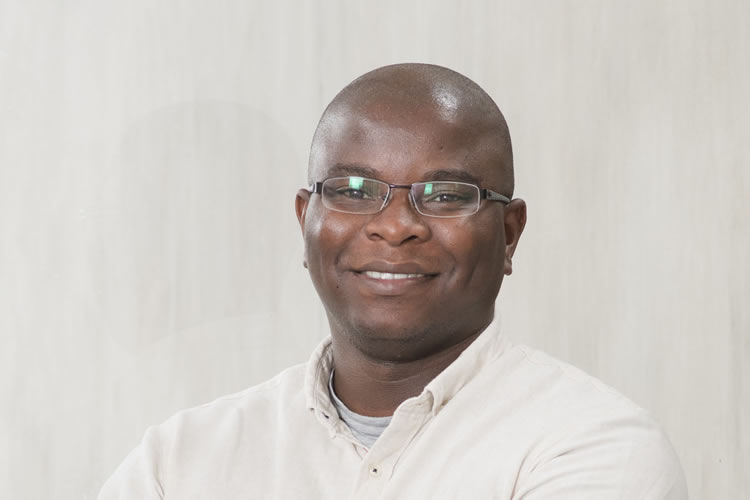 Dr Eduardo Kapapelo
BA(Hons)(UP) BAdmin(Hons)(UP) MPhil(MDHR)(UP) DPhil Candidate (UP)
Project Coordinator: Nelson Mandela World Human Rights Moot Court Competition

Tel: +27 (0) 12 420 4754
Cell: +27 (0) 82 514 6698
eduardo.kapapelo@up.ac.za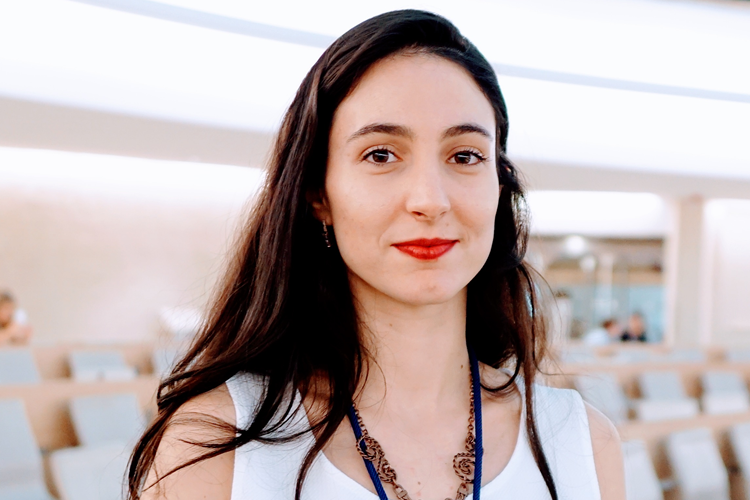 Mrs Ana Teresa Corzanego Khatounian
LLB (Universidade Estadual de Londrina) MaS Candidate, Geneva Academy of International Humanitarian Law and Human Rights
Project Assistant: Nelson Mandela World Human Rights Moot Court Competition
Tel: +27 (0) 12 420 4754
Fax: +27 (0) 86 580 5743
ana.khatounian@up.ac.za