On 22 and 23 November 2019, the United Arab Emirates (UAE) Embassy in collaboration with the Centre for Human Rights, University of Pretoria (UP), held a leadership colloquium at the Sanlam Auditorium on the UP Hatfield Campus. The theme of the colloquium was 'UAE's Year of Tolerance: Prospects for Peace and Stability in Africa'. The colloquium was held under the backdrop of the activities of the UAE's Presidency on promoting tolerance and as a way to address rampant forms of discrimination taking place in the UAE and the rest of the world. Its aim was to emphasise tolerance and acceptance of difference of social, political, ethnic, cultural or religious backgrounds.
The colloquium was attended by diplomats, academics, human rights experts, community leaders and religious leaders. This made the colloquium a platform to focus on different areas where tolerance can be applied. The colloquium came at a time when there is a need to enhance and embrace tolerance of difference.
Prof Frans Viljoen, the Centre's Director, emphasised the importance of tolerance for all persons to ensure that people see value intolerance and acceptance. He also made an emphasis on the fact that the Centre espouses affirmation of difference and these sentiments align with those of the UAE Presidency which respects multiplicity and sees it as a basic human right. He spoke on the fact that during apartheid before 1994, UP used to be a place of exclusion, but that has changed dramatically over the years and has become a place that embraces tolerance. He also highlighted the role of states and non-state actors in achieving tolerance.
Ambassador of the UAE to the Republic of South Africa H.E Mahash Saeed Alhameli stressed throughout the two-day colloquium the importance of tolerance to avoid discrimination of any kind to enable societies to live in harmony. He also emphasised the need for tolerance amongst nations to foster collaboration and synergy for countries to prosper through the sharing of ideas that can benefit them socially and economically. He expressed the need to introduce principles of tolerance in education curricula which will allow for diversity and acceptance. He also stated the importance of incorporating tolerance in all activities of politicians and programmes that deal with civil society at all levels.
The keynote speaker and granddaughter of President Nelson Mandela, Ms Thembekile Mandela, noted how nations can enhance and embrace tolerance based on her grandfather's, teachings. She highlighted how the founding fathers of South Africa's democracy embodied tolerance and managed to engage in dialogue with people from different backgrounds and she urged younger generations to do the same. She also said that the community is a microcosm of a larger society and tolerance must begin at the family level in order for it to cascade to higher levels of society. She also spoke on how educational and cultural programmes need to be fairer where women are not excluded from participating meaningfully in society. Cultural teachings must embrace different gender roles where women are not sidelined.
Archbishop Antonious Markos from the Coptic Orthodox Church remarked that if tolerance is exercised throughout the world, it will aid in reducing armed conflict and civil wars. He also explained that there is more to gain when tolerance is practiced stating that "when we are intolerant we start to destroy each other... we lose more than what we gain".
A plenary session marked the end of the event. Participants included Mr Kabelo Shabalala, Mr Julius Galananzhele-Murel, Dr Romola Adeola and Mr Simon Mbatu. These panellists spoke about how educational institutions contribute to improving tolerance in society. It was also noted poverty in Africa was a driving force of xenophobia. The large economic disparities between the haves and the have-nots create opportunities and a basis for attacks, and many countries can learn from the UAE, where more affluent members of society uplift those that are disadvantaged and are making efforts to increase integration.
Dr Romola Adeola spoke on how educational institutions can leverage on academic freedom to talk about issues of tolerance, and find sustainable solutions based on evidence-based research. Educational institutions also create a platform to build leaders with thoughts and ideas that enhance tolerance and concepts from educational facilities counter prejudices from various societal backgrounds. They also provide the necessary expertise for policy formulations.
Mr Simon Mbatu who works with migrants from informal sectors engages communities to see the value of the informal sector to deal with and manage waste which has positive impacts on climate change and environmental management. He urged communities leaders to engage policies which are tolerant to foreign nationals working in the informal sector, particularly in the waste management industry, as they contribute to the GDP of the country.
Mr Julius Galananzhele-Murel spoke on how the community can be instrumental to build a more tolerant society. He stated that the inability to be tolerant and accepting co-existence is a key reason for instability in Africa. To prevent this he urged elected leaders to be held accountable and to ensure that resources are distributed equally. He also stated that intolerance in South Africa emanates from the legacy of apartheid and colonialism and it, therefore, does not add value to perpetuate intolerance amongst each other. Overall, the colloquium emphasised the need to promote tolerance in all facets of society.
---
For more information, please contact: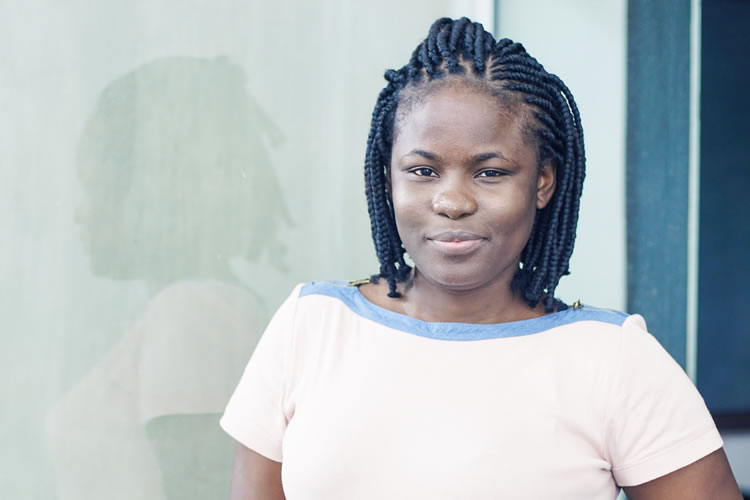 Dr Romola Adeola
Manager, Migration Unit and Coordinator: Global Engagement Network on Internal Displacement in Africa (GENIDA)