The Centre for Human Rights, Faculty of Law, University of Pretoria, wishes to congratulate its graduate, Justice Miatta Maria Samba, who has just been elected as a Judge of the International Criminal Court (ICC). She will take her seat on the Court early in 2021.
Justice Samba is a Judge of the Court of Appeal of Sierra Leone and has over twenty years of international and domestic experience as a criminal law practitioner and judge. Justice Samba was the Associate Prosecutor of the Special Court for Sierra Leone, which was established by Agreement between the Government of Sierra Leone and the United Nations. Justice Samba has experience in criminal law, humanitarian law, international human rights law and rules of procedure and evidence. On the basis of this experience, Justice Samba was appointed as a Judge of the Residual Special Court for Sierra Leone, the successor of the Special Court for Sierra Leone.
She has held various positions, including as Senior Prosecutor at the Anti-Corruption Commission of Sierra Leone and as High Court Judge. She is also a criminal law lecturer at Fourah Bay College, University of Sierra Leone.
Justice Miatta Samba graduated from the University of Pretoria with an LLM degree in Human Rights and Democratisation in Africa (HRDA) in 2001. The HRDA programme, which has been running since 2000, also counts among its graduates the current chairperson of the African Commission on Human and Peoples' Rights (Dr Solomon Dersso) and a previous chairperson of the African Committee of Experts on the Rights and Welfare of the Children (Prof Benyam Mezmur).
Justice Samba also holds an LLB degree from Fourah Bay College and another LLM degree, in Petroleum Law and Policy, from the University of Dundee, Scotland.
Professor Frans Viljoen, Director of the Centre for Human Rights, noted: "Justice Samba's career trajectory is an excellent example of someone putting their education to be the best use and service of society. We congratulate her on her well-deserved election following a very rigorous process. She is an inspiration to us all at the Centre, and to the graduates of the HRDA programme. We also wish her well in advancing the Court's jurisprudence amidst ongoing efforts to delegitimise its work, particularly in Africa."
---
For more information, please contact: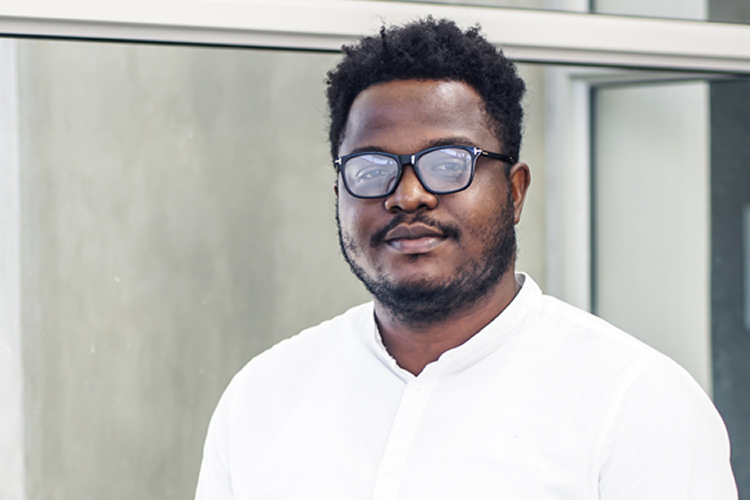 Tomiwa Ilori
HRDA Alumni Coordinator /
Researcher: Expression, Information and Digital Rights Unit