The Centre for Human Rights, University of Pretoria is calling for submissions for a book publication on the experiences of African LGBTIQ+ persons in South Africa, to be released in 2022. Submissions can be in the form of non-fiction (including opinion pieces and essays), fiction including short stories, poems, photographic essays (with accompanying text) or visual artwork (with accompanying text). While the primary focus is on South Africa, we welcome contributions from other contexts where these can be correlated with the South African experience.
Each submission can be a commentary on, or inspired by, any of the following themes:
Hate crimes and other forms of violence: Although there have been extensive legislative reforms on LGBTIQ+ equality in South Africa, there is still continuing negative social attitudes that lead to hate crimes and prevent the effective realisation of these legal reforms. Contributions can reflect on increased incidences of hate crimes against LGBTIQ+ individuals, the experiences of individuals and the community and the opportunities for advocacy, law enforcement and judicial systems to offer protection and interventions.
Access to healthcare services for transgender persons: There is still a need to ensure that transgender persons in South Africa have access to their healthcare needs, including access to hormone replacement therapy and general healthcare. We welcome contributions that explore laws and policies in South Africa affecting transgender persons and the navigation of these systems by transgender persons.
Intersex Gender Mutilation (IGM): Intersex persons, especially children, are still experiencing non-consensual, medically unnecessary, irreversible cosmetic genital surgeries and other harmful medical treatments without any regulation for these procedures. Contributions in this area should reflect perspectives and experiences on putting an end to these practices.
Asylum applications based on SOGIE: We welcome contributions on asylum applications based on SOGIE particularly aspects such as the ease or difficulty of the asylum application process, issues of credibility concerns, and the understanding of SOGIE issues by application officials.
Rights of detained, arrested and convicted persons: Contributions in this area should deal with the treatment of LGBTIQ+ people in correctional services facilities with a special focus on transgender and gender diverse offenders.
Conversion therapy: We welcome contributions on the experience and prevention of conversion therapy practices, from traditional psychotherapeutic techniques such as counselling, group therapy, worksheets, and social skills training to beatings, exorcisms and electro-shock therapy.
Guidelines for submissions
Entries must have been created by a citizen or permanent resident of an African country. For ease of editorial review, written submissions must be predominantly in English with English translations provided for phrases in any other language used.
Up to three entries are permitted per author, across categories. Each entry must be submitted on a separate electronic entry form. However, where more than one entry is submitted, only one entry will be selected and published.
Entries are submitted in the following categories:
Fiction
Non-fiction
Poetry
Visual Arts
We accept unpublished as well as previously published works where the copyright is retained with the submitter.
Fiction submissions should not be more than 5000 words maximum. Please provide a list of translations in English where any words, phrases or sentences are used in any language that is not English.
Non-fiction submissions should not be more than 7000 words maximum. Please provide a list of translations in English where any words, phrases or sentences are used in any language that is not English. Where references are made to the legislation, case law or any academic work, please reference in full.
Visual arts submissions must be submitted with accompanying text describing the artwork and the rationale for the piece. The accompanying text must not be longer than 1000 words maximum. Please submit high-resolution digital photographs or scans of the artwork or submit a digital file link if it is digital artwork. For photography essays, a maximum of 8 photographs may be submitted for one submission.
Submissions should be sent in electronically.
The deadline for submitting manuscripts is 15 March 2022. Inquiries relating to submissions can be sent to thiruna.naidoo@up.ac.za
---
For more information, please contact: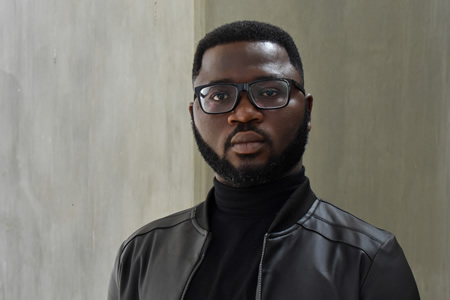 Dr Ayodele Sogunro
Project Manager: SOGIESC Unit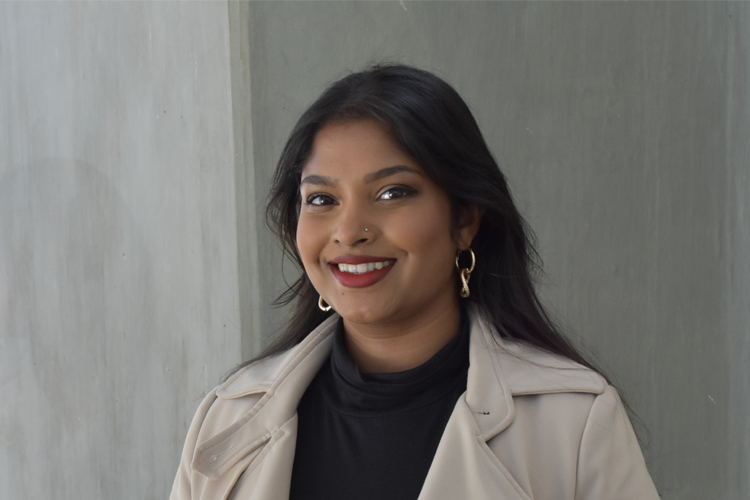 Thiruna Niadoo
Associate: SOGIESC Unit | Communications and Advocacy