The Centre for Human Rights works for the improvement of the human rights of minorities - including sexual minorities - and other disadvantaged or marginalised persons or groups across the continent.
Funded by the Royal Netherlands Embassy in Pretoria, the Centre's SOGIE Unit focuses on education, capacity-building, advocacy and legal aid in the area of LGBTI rights and anti-discrimination. This poster highlights great South Africans who identify as LGBTI persons, who are leaders in their field, and whose work contributes to the realisation of sexual minority rights in South Africa.

Download the LGBTI icons poster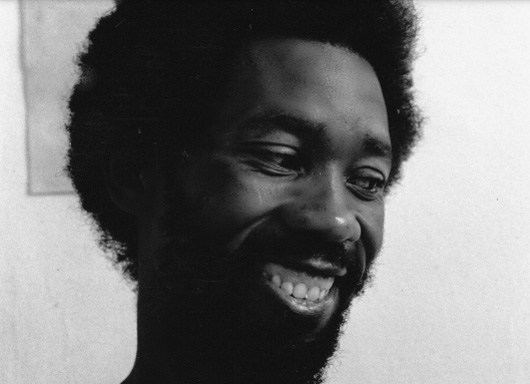 Simon Nkoli (RIP)
Gay & Lesbian Organisation of Wits, South Africa
Simon was born on 26 November 1957 in Soweto, South Africa. He died on 30 November 1998. He was an anti-apartheid gay rights and HIV/AIDS activist. In 1983, Simon joined the Gay Association of South Africa, where he formed the Saturday Group, the first black gay group in Africa. He was one of the Delmas 22, the twenty-two political leaders in the Delmas Treason Trial who were faced with the death penalty for treason in 1984. He came out as gay while in prison and helped change the mindset of the African National Congress with regard to gay rights. Simon founded the Gay and Lesbian Organisation of the Witwatersrand (GLOW) in 1988. Along with LGBT activist Beverly Palesa Ditsie, he organised the first pride parade in South Africa in 1990. He represented the African region at the International and Gay Association board. He widely campaigned for the inclusion of protection from discrimination on the grounds of sexual orientation in the Bill of Rights in the 1994 South African Constitution and for the repeal of the sodomy law. In 1996, he was the recipient of the Stonewall Award in the Royal Albert Hall in London. Several films, documentaries and plays have been made about his life such as A moffie called Simon (1967); Your loving Simon (2003); Simon & I (2002); and Fig Trees (2009).
Rian Van Heerden
Radio and Television personality South Africa
Rian was born on 02 November 1973. He is an openly gay South African radio, television personality, and standup comedian who came out at the age of 35, in 2005. He is best known for hosting various talk shows including Skuur on SABC2 Voorblad and Rain on KykNET.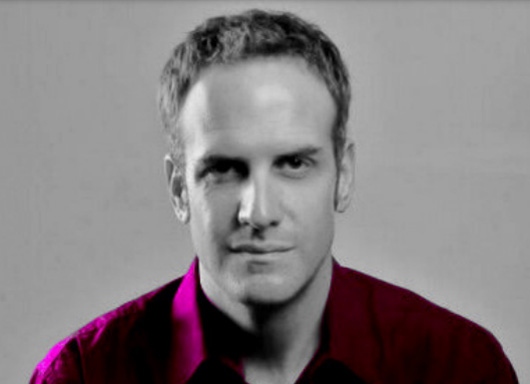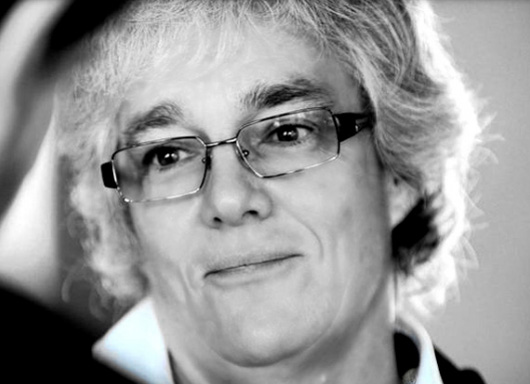 Kathleen Satchwell
Judge, Human Rights Attorney, South Africa
Kathleen Satchwell is a respectable judge of the Gauteng Division of the High Court. She was educated at Rhodes University in the 1960s. She was a prominent human rights attorney in the 1990s. She was appointed as a judge in the Transvaal High Court Provincial Division in 1996. She gave evidence before the Truth and Reconciliation Commission on the role of the legal system in contributing to the violations of human rights in South Africa under apartheid. In 1999 she was appointed by President Nelson Mandela to be Chairperson of the Road Accident Fund Commission. In September 2001, in the case named Satchwell v President of the Republic of South Africa, Satchwell, openly lesbian, won the right for her partner to enjoy the same benefits as those previously reserved for spouses of married heterosexual judges. This right was confirmed by the Constitutional Court in 2002. This decision is seen as one of five key decisions that set the legal status of same-sex couples in South Africa before the legalisation of same-sex marriage. In 2010, she was awarded an honorary doctorate degree from Rhodes University and appointed a trustee of the Nelson Mandela Children's Fund.
Zanele Muholi
Photographer and visual artist, South Africa
Zanele was born in 1972 in Durban, South Africa. They hold a Master of Fine Arts degree in Documentary Media from Ryerson University in Toronto. Their thesis covered the visual history of black lesbian identity and politics in post-apartheid South Africa. In 2003, Zanele completed an advanced photography course at the Market Photo Workshop in Newtown, Johannesburg. In 2004, They launched their visual activism through their first solo exhibition on Visual sexuality: Only half the picture' at the Johannesburg Art Gallery. Additionally, in 2006, they started the Faces and Phases project depicting the experiences of black lesbian and transgender individuals. Zanele is well known for being the photographer and reporter for 'Behind the mask', a South African-based online magazine addressing LGBTI concerns in Africa. In 2013, They were an honorary professor of video and videography at the University of the Arts Gallery in Germany. In 2016, Zanele was the recipient of an Annual Infinity Award from New York's International Centre of Photography. In 2016, they were named among the 100 most powerful artists in the world by Art Review, Asia.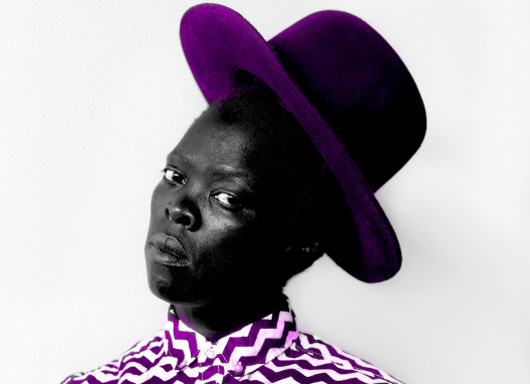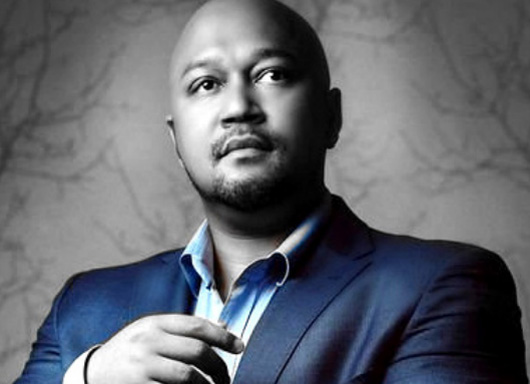 Eusebius Mckaiser
Political Activist, Public Speaker, Author, Journalist, South Africa
Born 28 March 1878 in Grahamstown, Eastern Cape, Mckaiser first enrolled at Rhodes University in 1997 to study towards a Bachelor of Arts in Law and Philosophy. He was selected for a Rhodes Scholarship to study at the University of Oxford, where he obtained Honours and Masters degrees in Philosophy, both with distinction. McKaiser is a political activist who worked as an associate political and social analyst at the Wits Centre. He is also a top international debate coach, MC and public speaker, having been both a former National South African Debate Champion and the 2011 World Masters Debate Champion. McKaiser is community driven and provides a living example of victory over racism and homophobia. He is a strong advocate of the Lesbian, Gay, Bi-sexual, Transgender and Intersex community and educates the public about gay rights and the immorality of crimes committed against homosexuals. He currently hosts the In the Ring podcast on youtube and an Exclusive Books show called Cover to Cover.
Nakhane Mahlakahlaka
Singer, songwriter, Actor, and Novelist, South Africa
Born Nakhane Lubabalo Mavuso on 3 February 1988, Nakhane Mahlakahlaka, formerly known as Nakhane Touré grew up in Port Elizabeth, and at the age of 15, they moved to Johannesburg. Nakhane studied two degrees at college – film music composition and acting, then literature. Nakane released their debut album Brave Confusion in 2013 which publicly celebrated their queerness. Their autobiographical album You Will Not Die has met praise from Elton John, and Madonna. They cite James Baldwin as having a substantial influence on their work, strongly identifying with black queer characters. In 2015, Nakhane's debut novel Piggy Boy's Blues was published, set in their hometowns of Alice and Port Elizabeth and portraying a Xhosa royal family. It was nominated for the Barry Ronge Fiction Prize and the Etisalat Prize for Fiction. Their 2017 film Inxeba (The Wound) was selected as the South African entry for the Best Foreign Language Film at 2018's 90th Academy Awards, making the top-nine shortlist. Nakhane won awards for Best Actor at Durban International Film Festival, Palm Springs International Film Festival, South African Film And Television Awards, and Valencia International Film Festival Cinema Jove. In 2019, they appeared on the TV series Anthem: Homunculus as Jairo and again as Thandi in the 2020 film Two Eyes.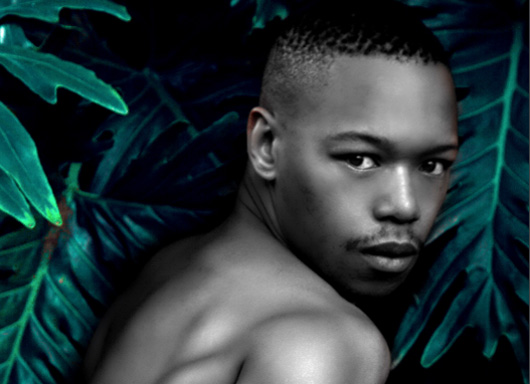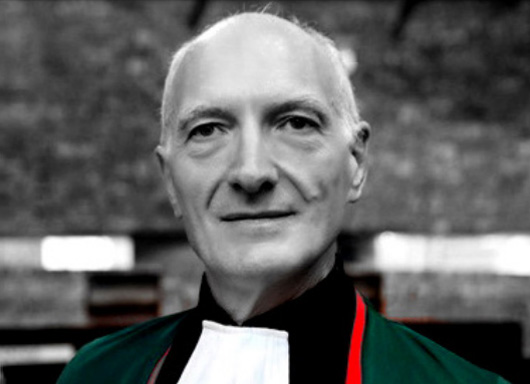 Edwin Cameron
Activist and retired judge, South Africa
Edwin Cameron was born on 15 February 1953 in Pretoria. He was awarded a scholarship to Pretoria Boys High School after he went to study at Stellenbosch University and eventually earned a BA in Jurisprudence at Oxford University. Cameron has been openly gay since the 1980s and in 1990 addressed a crowd in the first ever gay parade in South Africa. Thereafter, he oversaw the gay and lesbian movement submissions to the drafters of the South African Constitution and played an institutional role in securing the inclusion of an express prohibition on discrimination based on sexual orientation and the constitution. He founded ACTIVATE Wits. In 2019, he retired as a Constitutional Court of South Africa Judge and was shortly appointed in 2020 as an Inspecting Judge of Correctional Services. He was also elected as Chancellor of Stellenbosch University in 2020.
Muhsin Hendricks
Imam, Author, South Africa
Hendricks born in 1970 is an Imam that lives in South Africa. In 1996 he founded The Inner Circle (Islamic Organization for the Social and Spiritual advancement of Sexually Diverse Groups and Individuals, South Africa). Hendricks is considered to be the world's first imam to be openly gay. He is also the first openly gay man to be invited to debate with them by the Islamic Social Welfare Council (ISWA), a conservative organization that expelled him years ago for his sexual orientation. Hendricks is a member of the international advisory board of the Hirschfeld Eddy Foundation. Between 1990 and 1994, Hendricks studied Arabic, Islamic law and Islamic theology at the University of Karachi (Jamia Dirasat Al-Islamia) in Pakistan. He holds a diploma in counselling & communications through the South African College of Applied Psychology. Hendricks starred in the documentary A Jihad for Love (2007), which made him known worldwide. He was invited to different countries to speak about homosexuality and Islam. He has been actively involved in the queer struggle for the last 21 years. He is the author of The Gender-based Lie and Director of two documentaries: Fitrah and Locked In. He has authored many training materials on Islam, sexual orientation and gender identity.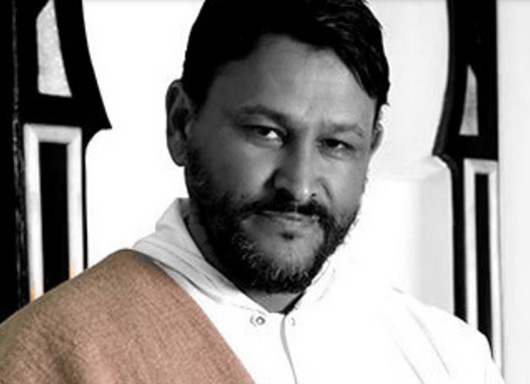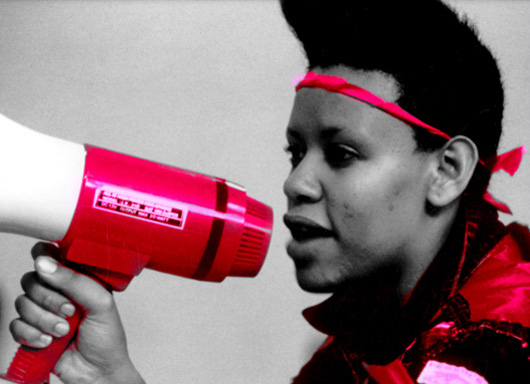 Beverly Ditsie
Activist, filmmaker, Artist, South Africa
Beverley Palesa Ditsie, born in 1971 is a South African lesbian activist, artist, and filmmaker. Ditsie is one of the founders of the gay rights organization Gay and Lesbian Organization of Witwatersrand and one of the organizers of the first Pride March in South Africa. In speaking about the importance of considering LGBT rights in the context of human rights at the 4th UN World Conference on Women in Beijing in 1995, she became the first openly lesbian woman to do. It was also the first time that some addressed the United Nations around LGBT issues. She has written, directed and consulted in over 20 Documentaries that were screened nationally and Internationally.
Anastacia Tomson
Doctor, Trans Activist, Author, South Africa
Dr Anastacia was born in South Africa. She is an author, activist and medical doctor, practising in Cape Town. She graduated from the University of Pretoria in 2009 with an MBChB. Her activism is focused on the visibility and understanding of transgender issues and gender non-conforming persons' rights. In May 2016, she released a memoir Always Anastacia - A Transgender life in South Africa which discusses the unique challenges faced by trans people. She has been included in the Mail & Guardian 200 Young South Africans (Health category), The Young Independents Top 100 (Disruptor category) and the Republic of South Africa Women of Fortitude lists. She founded the Professional Alliance Combating Transphobia (PACT) which brings professionals who have an interest in advocating for the rights and freedoms of their transgender clients or patients. She does research and contributes to policy analysis in the field of gender, sexual and reproductive justice, health, rights and care.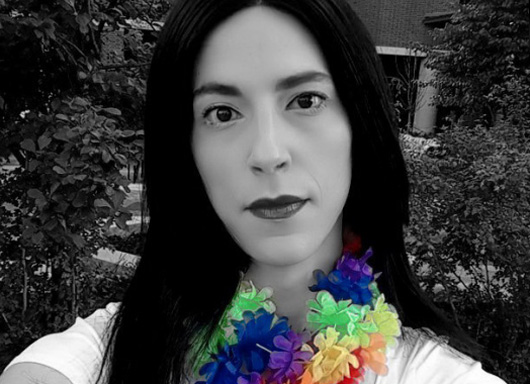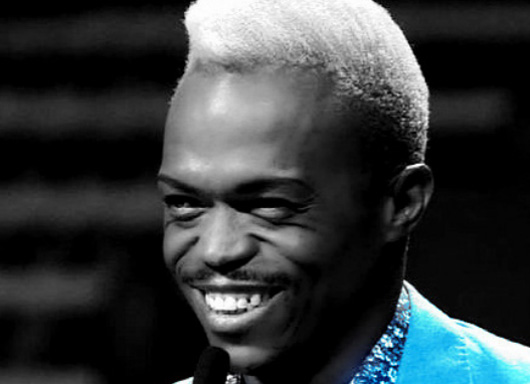 Somizi Mhlongo
TV personality, Actor, Choreographer, South Africa
Born Somizi Buyani Mhlongo-Motaung on 23 December 1972. In 1992, he appeared on the musical and political film, Sarafina! which gained him prominence
He is also a judge on the talent-search TV show 'Idols SA. Somizi, an openly gay tv personality has faced backlash for his sexual orientation as he was banned from performing in Zimbabwe. Against the backlash, he received support from the ZIMBABWE's Lesbians, Gays, Bisexual, Transgender, Queer (LGBTIQ+) community which described Zimbabwe's actions towards the singer as shameful. Somizi is also a spokesperson for the LGBTI community in South Africa as he has publicly challenged the Human Rights Commission to tackle discrimination and offences against the LGBTI community. He is currently a judge on
Idols South Africa.
Zackie Achmat
Author, Activist, Film Director, South Africa
Born Abdurrazack Achmat on 21 March 1962, "Zackie" is an Author, Activist and Film Director. He is a co-founder of the Treatment Action Campaign and is known worldwide for his activism on behalf of people living with HIV and AIDS in South Africa. He currently serves as a board member and co-director of Ndifuna Ukwazi (Dare to Know) and also chairs Equal Education. Achmat co-founded the National Coalition for Gay and Lesbian Equality in 1994, where he ensured protections for gays and lesbians in the new South African Constitution, and facilitated the prosecution of cases that led to the decriminalisation of sodomy and granting of equal status to same-sex partners in the immigration process. He has written stories featured in the 2007 nonfiction book 28: Stories of AIDS in Africa by Stephanie Nolen. Achmat's critical role in the battle for mass antiretroviral treatment in Africa. His activism won him a Desmond Tutu Leadership Award., People in Need's Homo Homini Award for human rights activism, Jonathan Mann Award for Global Health and Human Rights and Nelson Mandela Health and Human Rights Award.