The Centre for Human Rights, Faculty of Law, University of Pretoria, South Africa, is calling for applications for the Master's degree (LLM/MPhil) in Disability Rights in Africa (DRIA) for the Class of 2021. The DRIA programme was launched in 2018 and is the first master's degree programme in Africa focusing specifically on the rights of persons with disabilities in Africa.
Download the Call for Applications for the DRIA Class of 2021
The programme is open to individuals from diverse professional backgrounds including disability rights advocates, lawyers, researchers, social activists and educators. Students will be empowered to develop new legislation, jurisprudence, policy, research, and scholarship to harness the available innovations and opportunities. DRIA explores disability rights from a human rights perspective relying on the Convention on the Rights of Persons with Disabilities (CRPD) and the newly adopted Protocol to the African Charter on Human and Peoples' Rights on the Rights of Persons with Disabilities in Africa (the African Disability Protocol).
Eligibility
The eligibility criteria for the LLM/MPhil (SRRA) is as follows:
LLM degree requirements
The Master's degree LLM in Disability Rights in Africa degree is open to individuals with an LLB degree or equivalent.

MPhil degree requirements
The MPhil degree is open to non-lawyers with at least an honours degree in an academic discipline relevant to disability rights in Africa, OR any other qualification in an academic discipline relevant to disability rights in Africa that allows admission to a master's programme at the institution where the undergraduate qualification was obtained. If that qualification has a duration of less than 4 years, substantial proven practical or professional experience in disability rights in Africa, subject to the discretion of the Dean, is further required.

Other relevant requirements
Foreign qualifications are subject to South African Qualifications Authority (SAQA) requirements.
Applicants must have excellent academic credentials and demonstrate human rights experience or interest.
A maximum of fifteen students will be accepted for the 2021 academic year.
Fees / Scholarships
Students paid a total of R27,990 for both the 2019 academic year and the 2020 academic year.
(This is a general guide and applicants should note that tuition fees for the 2020 – 2021 academic years are likely to increase.)
In addition to registration and tuition fees, students have to finance their travel to and accommodation during the contact sessions, which are compulsory to attend.
(A total of four contact sessions, each lasting one week, will be scheduled over two year period).
A very limited number of scholarships will be available for African citizens.
Online Applications (Submittable)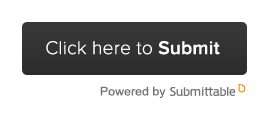 Application deadline
The deadline for applications is 30 June 2020