The Advanced Human Rights Courses (AHRC) and the Sexual Orientation, Gender Identity and Expression, and Sex Characteristics (SOGIESC) Unit at the Centre for Human Rights (the 'Centre'), University of Pretoria (UP) recently hosted the 2023 edition of the annual short course on Sexual Minority Rights in Africa. The course was presented through both virtual and physical sessions from 20 to 24 February 2023 and was attended by 70 participants with 15 presenters from both across and outside Africa. Participants included LLM/MPhil students in both the Human Rights and Democratisation in Africa (HRDA) and the Sexual and Reproductive Rights in Africa (SRRA) Masters programmes in the Faculty of Law, UP. Other participants included researchers, academics, judicial officers, government workers, officials of selected National Human Rights Institutions, and members of civil society.
The course provided a forum for participants to understand issues on gender identities, sexual orientation, sex characteristics, and sexuality and to engage in thought-provoking conversations on protecting and promoting the rights of LGBTQI+ persons. Prof Frans Viljoen (Director: Centre for Human Rights, UP) offered a welcoming address, introduced the Centre to the audience, and highlighted the importance of the short course. Gabriela Pinheiro (Programme Manager & Researcher at the Centre for Sexualities, AIDS, and Gender) introduced different concepts of gender and sexual diversities. Dr Stella Nyanzi (Writers-in Exile: PEN Zentrum Deutschland) offered a lecture on resisting the policing of sexuality and gender in Africa. Professor Charles Ngwena (Centre for Human Rights, UP) and Professor Mzikazi Nduna (Dean of Faculty of Health Sciences: University of Fort Hare) provided lectures on the notion of diverse gender and sexual identities and the African-ness of these diversities.
Dr Osogo Ambani (Dean: School of Law, Kabarak University, Kenya) discussed the role played by religion in regulating sexual minority rights in secular states. Professor Anton Kok (Department of Jurisprudence, UP) offered a case study on the reality of discrimination and hate crimes. Followed by Thiruna Naidoo (Litigation Coordinator: Initiative for Strategic Litigation in Africa) offered a lecture on the legal protection of SOGIE-related rights and the challenge of violence against lesbian, bisexual and queer women. Dr Anastacia Tomson (Medical Doctor: Author and Transgender activist) provided insights into the lived experiences of the Transgender communities. Prof Marc Epprecht (Department of History and Global Development Studies, Queen's University, Canada) provided a historical context to issues around the realisation of LGBTIQ+ rights in Africa.
Dr Geraldine Reymenants, General Representative of the Government of Flanders in Southern Africa, who is the main donor for the course, highlighted the support of the Government of Flanders for human rights and equal opportunities in Africa and CSOs working in these areas. Prof Stefaan Smis (Department of International and European Law, Faculty of Law & Criminology: Vrije Universiteit Brussel) offered a European Perspective on Sexual minority rights and Yves Aerts (General Coordinator, Cavaria) presented a lecture on the European civil society perspectives on SOGIESC advocacy. Prof Frans Viljoen (Director: Centre for Human Rights, UP) also discussed sexual minority rights and the politic of the African human rights system. Dr Ayodele Sogunro (Project Manager: SOGIESC Unit, Centre for Human Rights, UP) introduced Resolution 275 and its implementation opportunities and challenges.
Dr Adrian Jjuuko (Executive Director, Human Rights Awareness and Promotion Forum, Uganda) facilitated the discussion on strategic litigation and advocacy that had aided the recent decriminalisation of same-sex sexual practices, and effectively of same-sex relationships. Dr Ernest Yaw Ako (Barrister at Law, Ghana) spoke on the role of the courts and legislature in addressing SOGIESC issues in Africa. Delphine (SIPD, Uganda) provided insight into the human rights situation of intersex persons in Africa. Khanyo Farise (Africa Advocacy Office, Outright International), spoke on the Myths, and dangers around conversion therapy in Africa and further provided solutions to the issue. The day ended with a screening of the Born Naked play at the Pierneefteater. Born Naked is centred around Blaq Widow's 'coming of age story' and her relationship with her drag mother, Queen Bling. It is a story about two people navigating their way through vibrant, colourful and sometimes violent spaces in South Africa.
Zoey Black (Media and Communications specialist: Iranti) spoke on understanding transgender identities and transphobia in Africa. Landilani Banda (Doctoral Candidate: Centre for Human Rights, UP) spoke about the impact of criminalisation and accessibility of healthcare for LGBTIQ+ people in Africa. Participants reflected on and discussed what a decriminalisation campaign in the African context would look like and how it can be realised. Following this, Dr Ayodele Sogunro offered concluding remarks on behalf of the Centre and thanked everyone for their participation.
The Centre for Human Rights is thankful to all the presenters for their time and contributions to the success of the event. The Centre also gratefully acknowledges the financial support from the General Representation of the Government of Flanders in Southern Africa and the Embassy of the Kingdom of the Netherlands, as well as the technical support from the Centre's partner organisations for the course particularly Outright International, Iranti, Initiative for Strategic Litigation in Africa, and the Network of African National Human Rights Institutions.
---
For more information, please contact: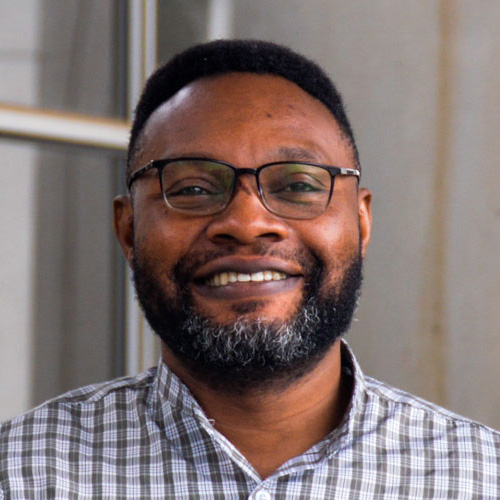 Dennis Antwi
Project Manager: Advanced Human Rights Courses (AHRC)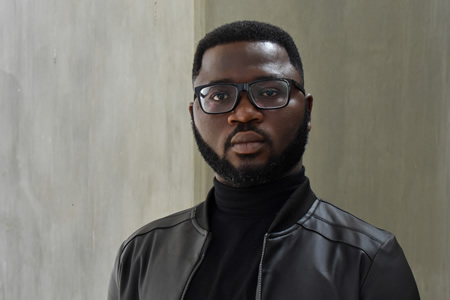 Dr Ayodele Sogunro
Programme Associate: SOGIESC Unit