One of the members of the Communications team of the Centre for Human Rights, Faculty of Law, University of Pretoria, David Ikpo, at the UP Graduation Ceremony on 15 May 2023 added a doctoral degree qualification to the honours degree in 'motion pictures' he had obtained earlier this year.
David was awarded the degree of Doctor of Philosophy for his thesis, 'Using indigenous storytelling and African Commission soft law in Nigerian law classrooms to advance queer rights', completed under the supervision of Professor Frans Viljoen. The thesis is a first attempt to illustrate the legal and pedagogical potential of Resolution 275, a soft-law instrument adopted by the African Commission on Human and Peoples' Rights. Resolution 275 prohibits violence against people based on their sexual orientation and gender identity or expression. Based on the responses of selected Nigerian students to a short story written by himself, David shows that Nigerian university classrooms afford opportunities for queer-inclusive conversations. The thesis concludes that indigenous storytelling is a complement to other forms of advocacy, especially if used in conjunction with soft law generated by an autochthonous African body.
A short while ago, Dr Ikpo also complied with all the requirements and received the degree Bachelor of Arts (Honours) in Motion Picture Medium, with the South African School of Motion Picture Medium and Live Performance.
David's creativity is manifest in Centre-related projects involving movie-making (see for example 'Possible: A day in the life of Wilson') and design (for the last two years, the Centre's annual report, and covers of reports and books, for example, the PULP volume of essays Queer lawfare ).
Five master's students in Centre programmes also graduated, two on the Masters in Human Rights and Democratisation in Africa (HRDA), two from the Sexual and Reproductive Rights in Africa, and one in the Multidisciplinary Human Rights programme.
---
For more information please contact:
Prof Frans Viljoen
Director: Centre for Human Rights
Professor of International Human Rights Law
Tel: +27 (0) 12 420 3228
Fax: +27 (0) 86 580 5743
frans.viljoen@up.ac.za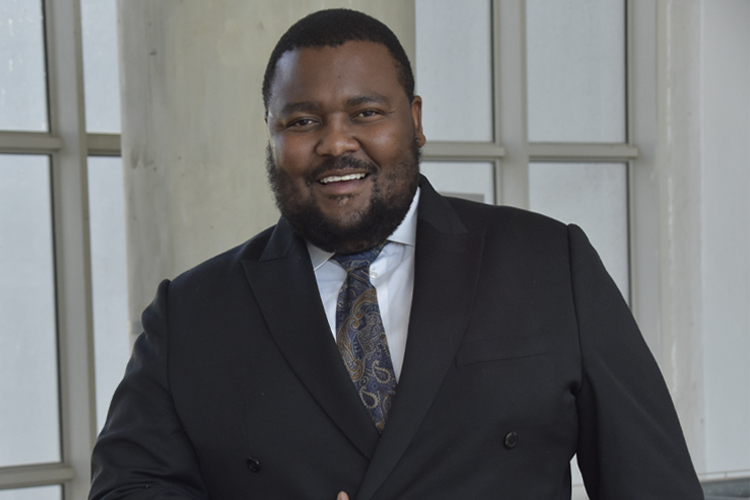 Andile Mdleleni
Manger: Communications and Advocacy