The Centre for Human Rights, Faculty of Law, University of Pretoria seeks the consultancy services of an experienced consultant with research expertise to conduct a study to document the impact of digital violence on Sexual and Reproductive Health Rights (SRHR) of women in Africa and measures taken by states to protect women from and respond to violence in the digital sphere.
Digital violence can give rise to various forms of abuse that result in the violation of women's SRHR. In acknowledging the dearth of data on the extent of the state responses to digital violence, the African Commission on Human and Peoples' Rights (African Commission) adopted a Resolution on the Protection of Women Against Digital Violence in Africa (ACHPR/Res. 522 (LXXII) 2022). In it the African Commission called on states to undertake research on digital violence against women that should consider statistics and look to identify legislative and non-legislative needs to address the violations that arise.
The consultant will be responsible for conducting research for and preparing a report on the impact of digital violence on the SRHR of women and selected African states' responses thereto. The research report aims to clarify states' obligations in this fast-developing area and the rights of women. A detailed research protocol will be provided to the consultant. The work is to be completed as per the following timeline:
Responsibilities
| | | |
| --- | --- | --- |
| Activity | Deliverable | Timeline |
| Research Report Outline | Report Outline | 10 days |
| Draft Report | First Draft Report | 2 months |
| Final Report | Final Report | 1 month |
| Validation Workshop (2024) | Consultation | 10 days |
The position is home-based.
Minimum requirements:
An advanced degree (e.g. masters) in a related field;
Three years of professional experience with non-profit human rights focused organisations, research projects, advocacy campaigns or government offices;
Experience with desktop and qualitative research;
Familiarity with international and regional human rights systems and treaties and frameworks relevant to women's rights; and
Familiarity with the normative frameworks relating to digital rights.
Required competencies (skills, knowledge and behavioural attributes)
Enthusiasm for women's rights advocacy.
Excellent research and inter-personal skills.
Highly motivated with ability to meet deadlines.
Confidence and the ability to be proactive and work independently.
In applying for this post, please attach the following documents and send the email to bianca.knight@up.ac.za:
A cover letter;
A comprehensive CV;
A writing sample of no more than 15 000 words; and
Names, e-mail addresses and telephone details of three referees whom we have permission to contact.
CLOSING DATE: 9 October 2023
No application will be considered after the closing date, or if it does not comply with at least the minimum requirements.
---
Enquiries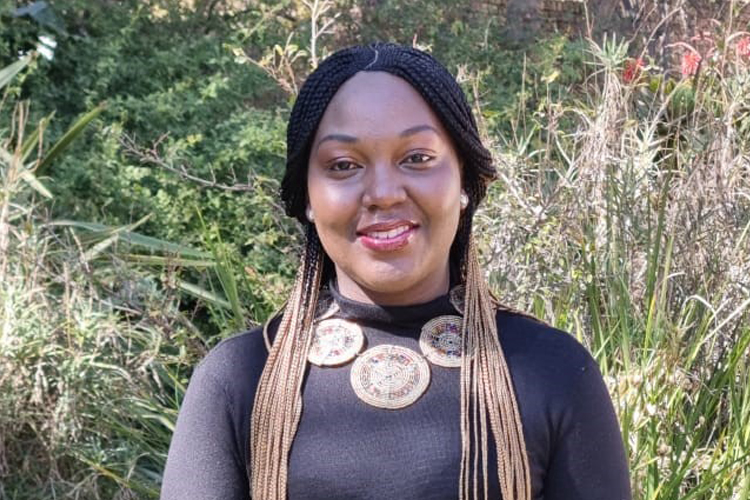 Matilda Lasseko-Phooko (she/her)
Programme Manager: Women's Rights Unit