Breaking the Binary: Intersex Remembrance Day highlights human diversity
8 November 2023 - The Centre for Human Rights (Centre), University of Pretoria joins the global community in commemorating Intersex Remembrance Day 2023. Intersex Remembrance Day, also referred to as Intersex Solidarity Day is meant to raise awareness on the issues faced by intersex persons globally. It serves as a time to reflect on the past and inspire a more inclusive future. The day was first observed in 2005, with the date having particular meaning, as it is the birthday of French Intersex activist Herculine Barbin who contributed significantly in raising awareness on intersex rights.
As the Centre commemorates Intersex Day of Remembrance 2023, it reflects on the lived experiences of Intersex persons in Africa, who continue to face unjust discrimination in educational institutions, healthcare settings, competitive sports, employment opportunities, access to public services, and various aspects of daily life. The absence of proper legal recognition and administrative protocols for intersex individuals to obtain or modify their identity documents remains a serious challenge that intersex persons face in most states in Africa. Intersex Children particularly face unique human rights violations in the form of involuntary and unnecessary genital 'normalising' surgeries, infanticide and baby dumping.
Committed to empowering intersex voices, in 2022, the Centre alongside its partner organisations launched an intersex report on the side-lines of the 73rd Ordinary Session of the African Commission on Human and Peoples' Rights (African Commission) in Banjul, The Gambia. Inspired by the Report, among other interventions, on 7 March 2023, the African Commission adopted the Resolution on the Protection and Promotion of the Rights of Intersex Persons in Africa (Resolution 552), the first resolution to address the rights of intersex persons in Africa. Resolution 552 represents a normative standard on which states can adopt laws and practices towards the protection of the rights of intersex persons. It further provides a framework for responsibilities of non-state actors towards intersex persons.
As part of its commitment toward the realisation of inter sex rights, the Centre held a side event at the margins of the 77th session of the African Commission on Peoples' Rights aimed at raising awareness of the contents of Resolution 522. On 9 November, 2023 the Centre will hold a side event at the 42nd Ordinary Session of the African Committee of Experts on the Rights and Welfare of the Child to discuss the impact of Resolution 552 on the rights of intersex children.
Today, in remembering, respecting, and advocating for the rights of intersex persons in Africa, rights, the Centre acknowledges and reflects on the resilience and strength of intersex individuals noting that every intersex story is a testament to the strength and resilience of the human spirit. The Centre also acknowledges the courage and sacrifice of intersex human rights defenders as they carry out their work.
---
For further information, contact us: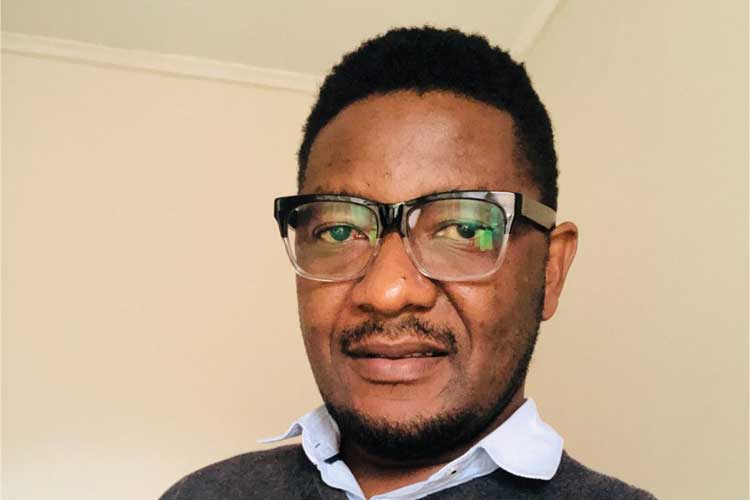 Landilani Banda
Acting Project Manager: SOGIESC Unit
Mx Chanel van der Linde
Project Officer: SOGIESC Unit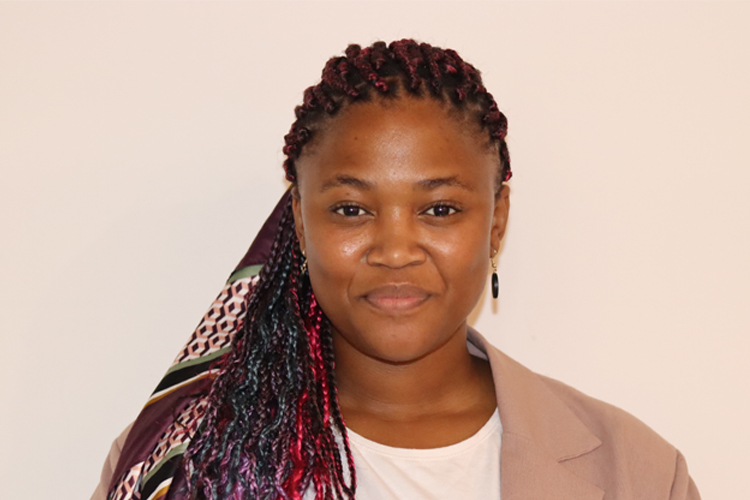 Ms Naledi Mpanza (she/her)
LGBTQIA+ Officer