The Advanced Human Rights Course on Police Oversight and Vulnerable Groups in Africa was held at the University of Pretoria from 9 to 13 September 2019. The course was presented by the Centre for Human Rights in collaboration with the African Policing Civilian Oversight Forum (APCOF) and the African Men for Sexual Health and Rights (AMSHeR).
This year's course was attended by 26 participants representing 12 African countries. Participants included postgraduate students, human rights activists, police officials, judicial officers and policymakers. The course was also attended by a delegation of the highest-ranking officials from the South African Police Service (SAPS).
Presenters on the course included:
Sean Tait, Director, APCOF
Geoffrey Ogwaro, Programme Manager: Sexual Orientation, Gender Identity and Expression, and Sex Characteristics (SOGIESC) Unit, Centre for Human Rights, UP
Berry Nibogora, Head of Programmes, AMSHeR
Juliet Mphande, Media and Communications Manager, AMSHeR
Munyaradzi Gatumba, CoC Netherlands
Onicca Thoaele, Colonel, South African Police Service (SAPS)
Tinus Kruger Principal Researcher and Research Group Leader for Sustainable Human Settlements, Council for Scientific and Industrial Research (CSIR)
Pieter Cronje, Former police officer and Attorney
Justice Monica Mbaru, High Court of the Republic of Kenya
Tashwill Esterhuizen, Lawyer, Southern African Litigation Centre (SALC)
Dagnachew B.Wakene LLD candidate, UP
Prof Juan Bornman, Centre for Augmentative and Alternative Communication (CAAC), UP
Sibongile Ndashe, Director, Initiative for Strategic Litigation in Africa (ISLA).
A key highlight of the course was a full-day visit to the South African Human Rights Commission (SAHRC), where participants were given an opportunity to engage in a dialogue with different government stakeholders. The discussions involved issues around policing, accountability and vulnerable groups, and amongst others, the issues around the role played by SAPS on the recent xenophobic attacks in South Africa.
Following the visit, the course ended the next day with a group discussion where participants were four groups were given an opportunity to present arguments on whether certain vulnerable groups' practices should remain criminalised or be decriminalised in Africa.
The course was realised through the generous support of the African Policing Civilian Oversight Forum (APCOF).
The next course is Indigenous People's Rights in Africa to be held from 23 to 29 September 2019.
---
For more information, please contact: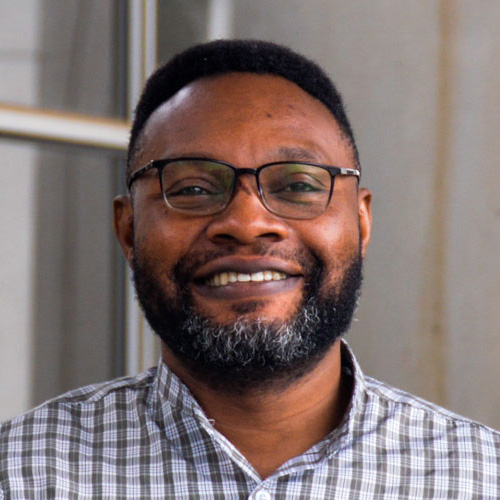 Dennis Antwi
Project Manager: Advanced Human Rights Courses (AHRC)