The Centre for Human Rights, University of Pretoria, is proud to announce the winners of this year's FACES African Student Cellphone Film Competition. The purpose of the competition is to encourage students from Africa to express themselves and to engage with human rights issues of relevance to Africa, using available cellphone technology.
We thank every participant that took the time to submit an entry for FACES 2020.
In 2020, the following theme applied to the competition: Technology and its impact on human rights.
First Prize: The overlooked side of technology
This film point out the impact of technology on human rights. In this short film, we try to use two languages, Amharic (Ethiopia first language) and English.
Director: Etsubsira Dirsha Demam
Institutional affiliation: Adama Science and Technology University, Ethiopia
Country: ???????? Ethiopia
Prize: R10 000.00
Etsubsira Dirsha Demam is currently studying computer science and engineering at Adama Science and Technology University. Etsubsira is passionate about films and computer programming. Other participants in the making of the film include Tsedeniya Demise (Adama science and technology University, Ethiopia), Eyerusalem Hailu (Kea-med medical college, Ethiopia) and Tsion Dirsha (Addis Ababa University, Ethiopia).
Second Prize: My Education. My Future.
This short film tells the story of a boy who's education has been brought to a halt because lacked the technology needed to continue with online education when COVID hit his country. The film depicts how much his fundamental human right, access to education, was abruptly taken away from him due to the absence of technology.
Director: Ngosong Clement Nkengbeza
Institutional affiliation: Ashesi University, Ghana
Country: Ghana ????????
Prize: R 5000.00

Ngosong Clement is currently a sophomore majoring in Electrical and Electronics Engineering at Ashesi University who has a strong conviction for pursuing a social entrepreneurship career. This is vividly demonstrated in his extracurricular engagements as the Founder of Youths Inspiration, an initiative aimed at inspiring and empowering the next generation of young people to get engaged in the community development process within their communities. With a keen interest in community engagement, coupled with his professional engineering background, Clement looks forward to revamping Youth Empowerment and female inclusion in STEM across Africa.
Some of the criteria which the films were judged on include:
The use of cinematography techniques to create a visually interesting film.
The music and other sound effects used to create a tone that builds on the mood/emotion of the characters or storyline.
There is an interesting plot development and climax as the message of the film is shared through an original storyline.
The film explores a specific topic/group of intersecting focus areas within the spectrum of human rights.
This year's African student filmmakers emerged as the prize winners following an assessment by a panel of human rights lawyers and film experts, comprising of the following: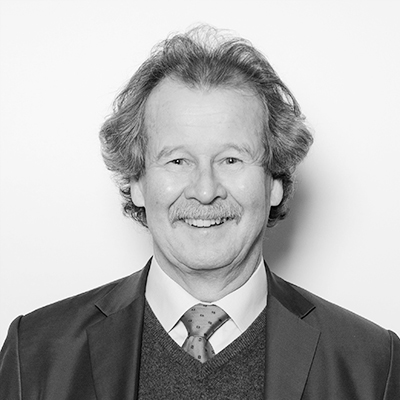 Professor Manfred Nowak
Global Campus of Human Rights
Manfred Nowak is an Austrian human rights lawyer, who served as the United Nations Special Rapporteur on Torture from 2004 to 2010. He is Secretary-General of the European Inter-University Center for Human Rights and Democratisation (EIUC) in Venice, Italy; Professor of International Human Rights and Scientific Director of the Vienna Master of Arts in Human Rights and the Ludwig Boltzmann Institute of Human Rights and a former judge at the Human Rights Chamber for Bosnia and Herzegovina. In 2016, he was appointed Independent Expert leading the United Nations Global Study on Children Deprived of Liberty.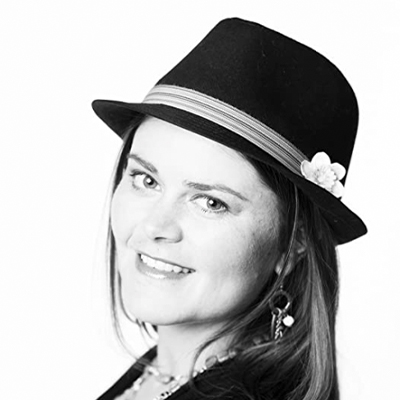 Reina-Marie Loader
Author at Cinema Humain
Reina-Marie is the founder of Cinéma Humain (based in Vienna, Austria) and a born South African. Cinéma Humain is a direct result of her interest in practice-as-research (PAR) – a form of academic research that uses filmmaking in order to investigate a variety of different topics. Her work is therefore situated at the intersection between practical filmmaking, academic research and social engagement. Her first film about female genital mutilation in Africa won 'Best Newcomer' at the Durban International Film Festival in South Africa.
A few years later, her practice-based research film 'Sarajevo: Shelved Memories' was nominated for the prestigious Learning on Screen Award (British Universities Film and Video Council). The most recent documentary produced and directed by Reina-Marie received several awards and nominations. It was awarded Best Conservation Film at the WCFF in New York, while Reina-Marie was also nominated for a Rhino Conservation Award for her work on the film. She is the co-author of the 'Socially Responsible Filmmaking Manifesto', which is published on the Cinéma Humain website. In addition to her filmmaking, she has also lectured on film at the University of Exeter and worked as a practitioner on creative projects developed by The University of Reading. Additionally, she taught a course on 'War and Conflict Films' at the University of Vienna, while also securing a position as a Research Associate at the University of Pretoria. Recently, she was invited to sit on the editorial board of Africa's biggest open source journal group, AOSIS.