The annual Advanced Human Rights Course on Children's Rights in Africa is currently underway. The course is hosted as a continuing collaborative effort between the Centre for Human Rights, the Centre for Child Law at the University of Pretoria and the Dullar Omar Institute at the University of Western Cape.
As a result of travel and gathering restrictions due to the COVID-19 pandemic, these advanced courses continue to be constrained to an online delivery via Zoom. However, it has equally managed to strategically utilise this as an opportunity to widen its outreach.
This year's course is attended by 112 participants from 26 African countries, Brazil ????????, Guatemala ????????, Canada ????????, India ????????, Japan ???????? , and the Netherlands ????????. Participants represent members of academia, children's rights experts, non-governmental organisations, social workers, legal practitioners, and researchers working in the field of children's rights.
The discourse on the rights of children started with the historical and philosophical background of children's rights by Dr Nkatha Murungi, Assistant Director of the Centre for Human Rights. She deciphered the fundamental concepts underlying children's rights, with an aim to deconstruct the social ideologies driving the romanticising of concepts such as childhood and a child. Against the perceptions that children are "vulnerable and dependent little beings without rights and responsibilities", she advised the participants to allow themselves to unlearn and relearn. She posited that "vulnerability and dependency are human conditions and not necessarily childhood conditions, and children should not be perceived as objects of their rights, but, as subjects, who have the right to be heard".
Continuing with the laying down of the course foundations, Prof Ann Skeleton, from the Department of Private Law at the University of Pretoria continued with constructive discussions on the normative framework on children's rights by looking at the global and regional instruments. Prof Skelton raised concerns with governments that have done well with the ratification of prominent international children's rights instruments but lack progressive efforts towards guaranteeing these basic rights for children.
The course run from 21 June to 25 June 2021.
We thank the Norwegian Embassy for their financial support.
---
For more information, please contact: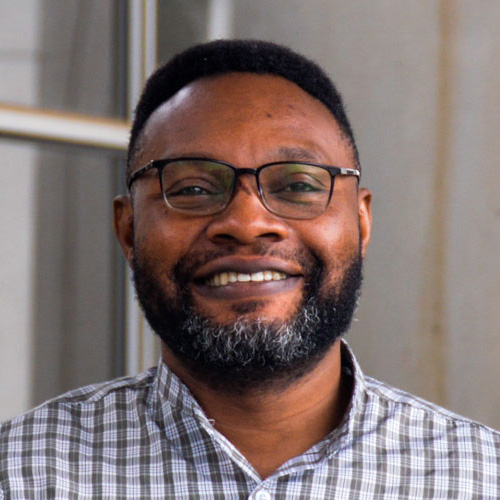 Dennis Antwi
Project Manager: Advanced Human Rights Courses (AHRC)