The Pretoria University Law Press (PULP) hosted a virtual book launch of the French translation of Albie Sachs' book The Strange Alchemy of Life and Law (originally published by Oxford University Press) L'étrange alchimie de la vie et de la loi, translated and commented by Christine Schurmans
Friday 19 November 2021
16:00 – 17:30 (SAST/ CET)
Online (Zoom)
Download this Book (open access)
Event Programme
Chair
Trésor Makunya
Publications Coordinator, Centre for Human Rights, University of Pretoria
Welcoming remarks and tribute to Prof Christof Heyns
Justice Albie Sachs
Former Judge of the Constitutional Court of South Africa
Author of L'étrange alchimie de la vie et de la loi


Emmanuel de Groof
Former Albie Sachs' Law Clerk
Speakers
Judge Christine Schurmans
Honorary Judge, Brussels Court of Appeal; Honorary President of the Belgian Competition Council
Translator of L'étrange alchimie de la vie et de la loi


Professor Gerard Niyungeko
Former President of the Constitutional Court of Burundi and of the African Court on Human and Peoples' Rights


Professor Babacar Kanté
Former Dean of the Faculty of Legal and Political Sciences at the Université Gaston Berger de Saint-Louis (Sénégal), Former Vice-President of the Senegal Constitutional Council


Professor Hajer Gueldich
Director of the Master's program in African Union Law and Policies, University of Carthage (Tunisia), Member of the African Union Commission on International Law (AUCIL)


Q&A SESSION
Poll: Pretoria University Law Press (PULP)
Concluding Remarks
Frans Viljoen
Director, Centre for Human Rights
Simultaneous interpretation in English and French was made available
The event was be live streamed on social media and the recording is available on YouTube.
---
For more information, please contact: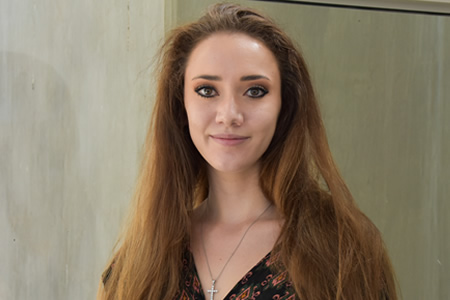 Liesl Hager
Research, Marketing and Publishing Assistant
Pretoria University Law Press (PULP)
---
[FR]: Vernissage Virtuel d'un Ouvrage
La Pretoria University Law Press (PULP) a le réel plaisir de vous convier à la conférence de vernissage virtuel de l'ouvrage du Juge Albie Sachs, L'étrange alchimie de la vie et de la loitraduit et commenté par Christine Schurmans. La version originale, The Strange Alchemy of Life and Law, fut publiée par Oxford University Press en Anglais.
Télécharger ce livre (accès libre)
Vendredi 19 novembre 2021
16:00 – 17:30 Heure de Pretoria (SAST/GMT/TUC/TU +2)
En ligne (Zoom)
Programme de la Conference
Modérateur
Trésor Makunya
Chargé de Publications, Centre des droits de l'homme, Université de Pretoria
Allocution d'ouverture et hommages au Professeur Christof Heyns
Juge Albie Sachs
Ancien juge à la Cour constitutionelle d'Afrique du Sud
Auteur de L'étrange alchimie de la vie et de la loi


Emmanuel de Groof
Ancien référendaire travaillant sous Albie Sachs
Panélistes
Juge Christine Schurmans
Ancienne Conseillère, Cour d'appel de Bruxelles et Présidente honoraire du Conseil de la concurrence
Traductrice et commentatrice de L'étrange alchimie de la vie et de la loi


Professeur Gerard Niyungeko
Ancien Président de la Cour constitutionnelle du Burundi et de la Cour africaine des droits de l'homme et des peuples, Professeur de droit public à l'Université du Burundi


Professeur Babacar Kanté
Ancien Vice-Président du Conseil constitutionnel du Sénégal et Doyen honoraire de l'UFR des Sciences juridiques et politiques de l'Université Gaston Berger de Saint Louis


Professeure Hajer Gueldich
Directrice du Programme de Master de recherche en droit et politique de l'Union africaine, Université de Carthage (Tunisie), Commissaire élue de la Commission de l'Union africaine pour le droit international (CUADI)


Questions et Réponses


Impréssions des participants:
Pretoria University law Press (PULP)
Propos Conclusifs
Frans Viljoen
Directeur, Centre des droits de l'homme
L'interprétation simultanée en anglais et en français a été mise à disposition
L'événement a été diffusé en direct sur les réseaux sociaux et l'enregistrement est disponible sur YouTube.
---
Pour plus d'information veuillez contacter: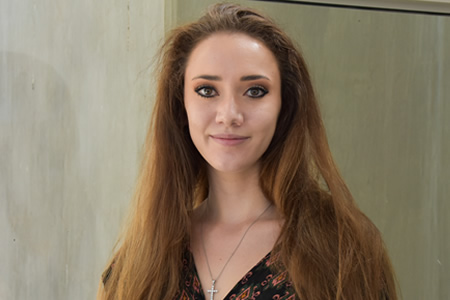 Liesl Hager
Research, Marketing and Publishing Assistant
Pretoria University Law Press (PULP)