Research and Advocacy on Intersex issues in Africa
The SOGIESC Unit has been working on the protection and promotion of the human rights of intersex persons in Africa. Through research in Africa, the Centre seeks to document the nature of human rights violations intersex persons are facing, and particularly use this for advocacy purposes at platforms in the African human rights system to influence legislative and policy changes at a national level. Some of the human rights violations that have been documented include medically unnecessary genital normalizing surgeries, lack of appropriate legal recognition and administrative processes to allow intersex persons to amend identity documents and unfair discrimination in schools, health care facilities, competitive sports, work and in detention.
Since 2017, the Centre has been involved in intersex advocacy activities at the African Commission on Human and Peoples' Rights and the African Committee of Experts on the Rights and Welfare of the Child with an overall goal of achieving a soft law standard on the human rights of intersex persons. Apart from work at the regional level, we also work with grassroots organizations to achieve and local interventions. We are also involved in the capacity building of intersex activists through our short courses and human rights education.
What is 'intersex'?
'Intersex' is an umbrella term to describe people who are born with natural sex characteristics (including genitals, gonads and chromosome patterns) that do not fit typical binary notions of male or female bodies.
Intersex persons have been referred to as 'hermaphrodites' or persons with 'disorders of sexual development' (DSD). However, both terms are stigmatising and pathologising. Describing something as 'disorder' infers that it is something that has to be corrected.
Variations of intersex traits may be visible at birth, while others only manifest during puberty. No research has been done in Africa to establish the number of intersex persons, however, globally experts estimate that intersex persons constitute 0.05 to 1.7% of the total population.
There is a misconception around intersex, sexual orientation and gender identity. Intersex relates to natural biological sex characteristics, and is unrelated to sexual orientation or gender identity, although there is a possibility of interaction amongst the three as with any other person.
Intersex persons are stigmatised and often subjected to human rights violations on the basis of their bodies that do not conform to the social classifications of male or female.
Challenges faced by intersex persons
'Normalising' Surgery
Coerced, uninformed and unnecessary genital normalising surgeries on minors, aimed at altering the sexual and reproductive anatomy to suit social classifications of male and female. The surgeries are performed without the informed consent of the minor. In most cases, adult intersex persons later reject the sex/gender assigned at birth. These often irreversible procedures can cause permanent infertility, permanent, pain, incontinence, loss of sexual sensation, and lifelong mental suffering, including depression.
Death and Abandonment
Infanticide and dumping of intersex children.
Lack of Legal Recognition
Lack of appropriate legal recognition and poor birth registration and other civil status administrative processes which allow intersex persons to acquire or amend birth certificates.
Discrimination
Unfair discrimination in schools resulting in school drop-outs, and discrimination in healthcare facilities, competitive sports, workplace, and places of detention.
Way forward to protect the rights of intersex persons in Africa
Lack Of Legal Framework
With the exception of a few African countries, there is no law that mentions or protects the rights of intersex persons. This lack of an appropriate legal framework exacerbates human rights violations against intersex persons.
Model Law Development
Having identified this gap in national legislation, the Centre for Human Rights proposes the adoption of a Model Law aims to help African States to develop national laws, policies and institutions to protect the rights of all intersex persons.
Model Law As Advocacy Tool
The Model Law also aims to act as a tool for advocating for law reform and stronger legal recognition and protection of fundamental rights and freedoms of intersex persons in Africa.
Nine Action points to States
Prohibit all medically unnecessary surgeries and procedures on the sex characteristics of intersex children, unless there exists a real risk to the life of the child if the surgery is not performed.
Place less of emphasis on the sex/gender requirement on birth certificates to enable intersex persons to register without falling into the two binaries of male and female.
Provide for easy administrative processes which make it easy for intersex persons to amend name and sex on a birth certificate or any other legal document.
Prohibit discrimination of intersex persons in education, health care, employment, sports and access to public services, and addressing such discrimination through enacting laws and policies, review existing policies, and repealing any laws to ensure that the rights of intersex persons are protected.
Investigate and monitor human rights violations against intersex persons through National Human Rights Institutions and ensuring that victims of such human rights violations have access to justice and some form of reparations.
Ensure that all intersex persons and their families receive state-supported psycho-social support to the maximum of its available resources.
Train medical professionals on how to confront the needs of intersex persons and immediate family members without violating the rights of the concerned persons.
Train officials (members of the judiciary, prison authorities, immigration officers, police, teachers and any other relevant officials) to treat intersex persons equally as with any other persons.
Ensure that any law or policy in support of intersex persons is developed after active participation and consultation with intersex persons and any other interested stakeholders.
Positive developments in Africa
South Africa
In South Africa, in terms of section 2 of the Alteration of Sex Description Act of 2003, intersex persons can alter their name and sex on birth certificates to suit preferred gender role. The Promotion of Equality and Prevention of Unfair Discrimination Act of 2004, interprets the definition of 'sex' to include intersex persons, therefore, intersex persons are equally protected from discrimination on the basis of sex.
Kenya
In Kenya in terms of section 10(3), the Persons Deprived of Liberty Act of 2014, intersex persons deprived of liberty have the right to decide the sex of the person to do a body search on them.
Uganda
In Uganda, in terms of section 38 of the Registration of Persons Act of 2015, intersex minors are allowed to amend particulars on their birth certificates provided that sex has been altered through surgery. However, this provision is not very progressive as it allows particulars to be amended only by minors. The provision also sets surgery as a pre-condition to amend a birth certificate. Genital normalising surgeries have been widely condemned with laws like the Gender Identity, Gender Expression and Sex Characteristics Act, 2015 of Malta prohibiting surgery as a pre-condition for amending birth certificates.
---
The Caster Semenya case and options for further action within the international human rights law framework
Most recently we have seen the discrimination of intersex bodies through a judgement against Caster Semenya by the Swiss Federal Supreme Court. The judgement effectively bans Caster Semenya from participating in certain competitive sporting events (400m to the mile) unless she reduces her testosterone levels to 'acceptable female' levels. The judgment has been translated into English by the Centre for Human Rights and can found here. The Centre's view on is that the Swiss Supreme Court has not made a reasonable justification for subjecting hyper-androgenic female athletes to unwanted and non-consensual hormonal treatment (with the possibility of side effects), in order to reduce the testosterone levels to 'acceptable female levels'. In our view, the infringement on their right to human right to dignity, bodily autonomy and physical integrity is not necessitated by the argument for competitiveness. The decision is a set-back as it comes at a time when there is increased knowledge and a greater understanding of intersex bodies and sex characteristics. The Centre suggests that other alternative steps can be implemented to seek redress for Caster.
Download Caster Semenya Case Translation
In April 2018, the International Association of Athletics Federations (IAAF) issued Eligibility Regulations on Female Classification (Athlete with Differences of Sexual Development) for events from 400m to the mile, including the 400m, hurdles, 800m and 1 500m events.
Caster Semenya unsuccessfully challenged these Regulations at the Court of Arbitration for Sport (CAS). The CAS, based in Lausanne, Switzerland, is a private legal person under Swiss law. Its arbitration awards are subject to the appellate jurisdiction of the Swiss Federal Supreme Court. Caster Semenya's case at the CAS was on 30 April 2019 dismissed on the basis that "the regulations are discriminatory but that, on the basis of the evidence submitted by the parties, such discrimination is a necessary, reasonable and proportionate means of achieving the legitimate objective of ensuring fair competition in female athletics in certain events and protecting the "protected class".[1] While the heads of arguments and application presented by Caster Semenya's legal team at the CAS are not available on record, a summary of the application is included in the decision of the case.[2] The application encompassed both scientific and human rights-based arguments.
Caster Semenya's appealed against the finding of the CAS to the Swiss Federal Supreme Court. After initially suspending the Regulations,[3] the Swiss Supreme Court later reversed its position, allowing the Regulations to remain in force.[4] The Court's decision on the merits of the case is still pending.
Anticipating an adverse finding (a decision by the Swiss Federal Supreme Court that confirms the CAS finding), two main avenues to muster international pressure under international human rights law present themselves: (a) within the Council of Europe (CoE), and (b) within the United Nations (UN).
---
Outstanding LGBTIQ+ Icons in Africa
---
For more information on the rights of intersex persons, please contact: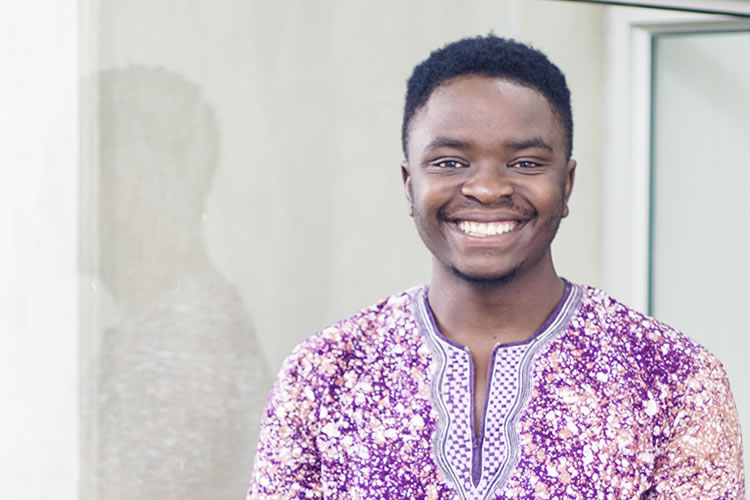 Tapiwa Mamhare
Project Officer: SOGIESC Unit